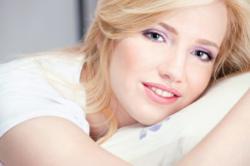 The concealing effect that is offered with this cream can drastically reduce the appearance of redness on the face.
Seattle, Washington (PRWEB) January 14, 2013
Millions of people suffer from a skin condition known as Rosacea each year. The swollen and red skin that is a side effect of this condition can now be controlled with a new cream launched online. The Revitol company has launched its new Rosacea cream to combat redness. This specially formulated cream provides multiple healing benefits and is now available online. Those searching for relief methods now have an alternative to medicinal treatments.
Spider-like blood vessels in the facial region are one side effect that causes the majority of redness for those battling Rosacea. The breakouts, tender skin and sagging skin can last for days or weeks at a time. Part of the ingredients that are now included in the new Revitol formula include collagen for the skin. This provides a firming effect to boost the skin and help it fight off infections that could expedite outbreaks.
The redness that is part of this skin condition can be temporarily covered with makeup or other concealers although these can clog open pores. One of the benefits of the newly released cream is that it blocks dirt and other debris from getting into pores. The concealing effect that is offered with this cream can drastically reduce the appearance of redness on the face. Men and women who work in public sector jobs and suffer from reddened facial regions could benefit from this concealing formula.
The launch of the new formula is now offered with a complete guarantee of use of the product. To celebrate the enhanced formula, a period of 90 days is now offered to those that sample this product. This period of time is one way that can be used to ensure that all benefits are achieved with daily application to the skin. This guarantee is one of the ways that Revitol is using to offer a solution to retail purchased products with lesser results.
About Revitol Rosacea
The Revitol Rosacea company first launched in 2002 and has upgraded its company products over the past decade. By combining all-natural ingredients in its formulas, men and women who sample these products receive holistic methods to heal common skin conditions. The treatment solutions that are offered are designed to takeaway redness, tighten skin and protect it from infection. The Revitol Rosacea company offers its products in the U.S. as well as other countries in the world to provide a source of relief to millions of people that suffer from chronic skin conditions.