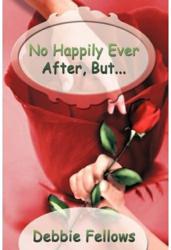 (PRWEB) December 04, 2009
Ontario, Canada (PRWEB) December 4, 2009 -- Debbie Fellows never intended to write a book, however in 2008, she sat down and felt compelled to write for days.
Despite Debbie's effort to pull her life together her struggles led her down one harrowing path after another. Each effort led her to another disappointment. Remarkably Debbie did not give up.
Debbie had her first drink at the age of twelve. In trying to escape her pain, she dug herself into a deep, dark isolating hole. As her alcohol and drug abuse worsened, she lived with blackouts. On her own as a teenager, she drifted from one bleak living situation to another. Marriage and children led only to abuse, anxiety attacks and welfare.
This memoir is a self-reflection by a woman who survived her demons, to a long awaited and almost forgotten one of a kind 'rose'.
Debbie's message is clear: If Debbie can make it through what she has gone through then anyone can.
The other side is better than you can imagine.
About the Author: Debbie Fellows is a single parent of four grown wonderful children. Debbie values her quiet life with family and friends. She particularly enjoys spending time in her gardens and reconnecting to her love of music. Debbie Fellows and her children reside in Ontario, Canada
Debbie Fellows' book has now been published by Iuniverse and is available worldwide at Amazon.com, Barnes and Noble, and various other online bookstores.
Media contact: Debbie Fellows
Phone Number:519-402-6835
# # #