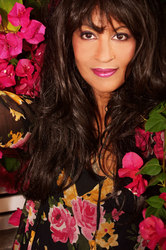 Without a doubt, this is an essential album for anyone over the age of 17. Brilliant, Brilliant, Brilliant
San Francisco, CA (PRWEB) October 23, 2007
The New Music Awards announced its nominees earlier this month, where Rose Moore received one of the nominations for Best New Artist. Her single, entitled All I Want Is This put Rose on the radio map, building up her clout for this year's nomination, where the single has climbed the AC/Hot AC STS Charts for well over two months now, charting over the likes of Matchbox 20 and Carrie Underwood. Rose's CD released earlier this year entitled You Will Fly has also gained STS chart recognition in recent months; this time with the college radio market, where Rose continues to move forward in front of such artists like Bruce Springsteen, The Eagles and Incubus to the number 16 spot. "Without a doubt, this is an essential album for anyone over the age of 17. Brilliant, Brilliant, Brilliant", states Mark Painter, at Quaywest FM radio station in London, UK.
Positioned on commercial and college radio charts is not the only positive movement for Rose Moore. Respected musician site GarageBand.com has also generated recognition, this time with the fans, as All I Want Is This gained Track of the Day, as well as being awarded Best Female Vocals and Best Production in the Pop format.
Among the popular nominees for this year's New Music Weekly Awards include Maroon 5, Fergie, Kanye West and Nickleback, while breakthrough artists like Rick Denzien will all be looking forward to accepting an award on stage this coming November 10th. In support of the event and its nominees, the public has access to vote for their favorite pop and indie artists at http://www.newmusicawards.com/main.html by clicking on the Vote Now button.
PR Note:
To gain access to art work, song snippets and a YouTube video stream, please visit BillboardPublicityWire.com and conduct a search for Rose Moore.
About Rose Moore:
Singer-songwriter, Rose Moore has made a mark in the early stages of her independent artist career; first gaining success with her band Cherokee Rose earning local, regional and national songwriting awards, and featured artist status with the internationally acclaimed CD "Sacred Spirits" leading to her CD release "Spirit of Silence" under the Higher Octave label. As an indie label owner, operating under Clearlight Music, Rose has released three CDs, her most recent entitled You Will Fly which she also composed and co-produced. As an indie label owner, operating under Clearlight Music, Rose has released three CDs, her most recent entitled You Will Fly which she also composed and co-produced. For more information, feel free to visit her website at RoseMoore.com and her MySpace page, http://www.myspace.com/mixvixen.
About The 2007 New Music Weekly Awards:
The event will be held November 10th, 2007 at the world famous Avalon Theater in Hollywood, California. This year's ceremony will honor radio stations, music and program directors, along with both major and independent record labels. New Music Awards will host a star studded red-carpet prior to show time as well as "live" performances during the show. New Music Weekly magazine will also host both a pre-show and after-show celebration party and press event.
About Billboard Publicity Wire:
Billboard Publicity Wire is the major and indie entertainment press release service that combines the direct-to-media distribution approach of traditional PR wire services with the latest direct-to-consumer social media features and search engine optimized (SEO) internet distribution techniques. It's the most effective service available for generating media coverage and online visibility for your artists, music, films, games, events and web sites.
###