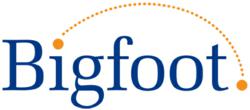 The opportunities for growth along the many verticals served by Smartware Group are limitless.
Center Harbor, NH (PRWEB) October 02, 2012
Smartware Group, Inc., the premier provider of Bigfoot CMMS (Computerized Maintenance Management Software) for optimizing maintenance of facility and operations equipment, has appointed Jeff Rosenthal to head product and professional service sales. As director of sales, Rosenthal will initiate new programs, grow the sales force, build demand for Bigfoot maintenance software in new and existing markets and drive product and service revenues.
"We are very fortunate to have Jeff on board," said Paul Lachance, president. "He comes to Smartware Group with a commendable track record in sales, business development, operations and marketing prowess -- plus direct CMMS experience. Jeff has honed his skills motivating sales teams, gaining market share, and exceeding revenue goals for top companies. I have no doubt that, with Jeff on board, our company will soar to new heights."
"The opportunities for growth along the many verticals served by Smartware Group are limitless," said Rosenthal. "To that end, I look forward to working with an enlightened, visionary leadership, and directing a highly motivated, professional sales team in a collaborative effort to provide optimized financial value and technical expertise for Bigfoot users."
Rosenthal's long-standing success leading sales organizations spans more than 30 years, having held executive and management positions for a variety of clinical and administrative healthcare companies based in the Northeast, Midwest and Southern states. As sales director for Universal Hospital Service, Rosenthal helped win record profits within two years, exceeding growth objectives, ranging from 107 percent to 125 percent.
Most recently, Rosenthal served as enterprise sales director for a CMMS provider based in Waltham, MA where he recruited and led a national sales force, and was responsible for sales forecasting, marketing strategies and objectives, training curriculum, sales materials and tools, and delivery. He was instrumental in establishing the organization as a major provider in the medical equipment asset management business; developing strategic relationships with the Premier GPO, as well as with world-class healthcare delivery networks, including New York Presbyterian, Partners Health System, and Cleveland Clinic.
Rosenthal has a background in martial arts, is an avid freshwater angler, and coaches baseball and basketball. He lives with his wife, Annette, and son, Anthony, in Harvard, MA.
About Smartware Group, Inc.
Smartware Group, Inc., headquartered in Center Harbor, NH, develops and services Bigfoot CMMS (computerized maintenance management software) for a variety of business environments, from data centers to manufacturing plant floors to convention centers and stadiums.
Since 2002, Bigfoot has helped more than 1,500 customers worldwide improve facility and equipment maintenance operations with advanced capabilities that include preventive maintenance (PMs) and predictive maintenance, work order scheduling, maintenance requests, asset life cycle management, parts replacement inventory, and built-in reporting. Bigfoot CMMS's native functionality paired with its intuitive design allows maintenance professionals to implement the solution and get results quickly, often in a matter of weeks. To learn more about Bigfoot CMMS, visit http://www.bigfootcmms.com.