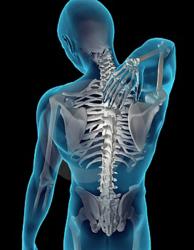 Dr. Douglas Rhodes has treated many hundreds of patients suffering from chronic pain in Roseville, CA in his 26 years practice.

Roseville, CA (PRWEB) November 09, 2012
Dr. Douglas Rhodes of Roseville Chiropractic Clinic in Roseville, CA believes that back pain should be treated naturally and conservatively before considering surgery. Many people do just the opposite and choose surgery first before considering more viable and less invasive options.
"If you are considering surgery to help relieve your back pain, I strongly suggest that you give chiropractic care a try first," says Dr. Rhodes. Dr. Douglas Rhodes has treated many hundreds of patients in Roseville, CA for neck pain, back pain, and headache pain in his 26 years of treating patients.
Dr. Rhodes states "I do not know why so many patients contact me as a last resort, but it is very common". "We get a lot of patients who were told by their primary care physician that surgery was their only option," says Dr. Rhodes. "In many cases, we have been able to get these patients out of pain without the need for surgery or even expensive pain medication thus saving them a lot of time, money and needless medications that can have side effects," Dr. Rhodes added.
In many national health studies, chiropractic care has been shown to reduce back pain without the need for surgery or pain medications, although extreme injury cases may only get better with surgery.
Dr. Rhodes says, "People think that chiropractic has only been available for a short time, but that is not true. Records show that spinal manipulation can be traced back for hundreds of years. Studies show that 75% of the American population will suffer with back pain at some point in their lives. Dr. Rhodes says "I believe that chiropractic offers a viable alternative to surgery and should be considered before doing more invasive procedures."
Where can people with back pain learn more? Visit http://www.rosevillechiropracticclinic.org for more info about Roseville chiropractor, Dr. Douglas Rhodes. "New patients can receive a thorough consultation and exam to determine the cause of their pain and also learn what treatment options are available."
Dr. Rhodes also gives away free books here to get natural and proven relief for different types of pain.
Dr. Rhodes thinks this is important information for (Roseville Ca.) back pain sufferers, and asks people to Like his Page on Facebook to learn more. "I'd appreciate your help in spreading the word," says Dr.Rhodes.