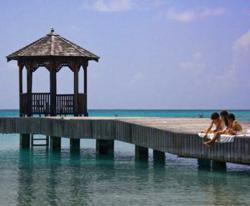 Inspired by the Montessori Method of teaching, Rose Buds gives children endless opportunities to think, learn, experience and discover.
Dallas, TX (PRWEB) June 15, 2011
Family vacations are the things of legend and lore. They provide the moments, memories and images that remain frozen in time and sustain us when we're back home and engaged in our busy lives. Rosewood Hotels & Resorts recognizes and appreciates the sanctity of family and children, and has created a children's program to ensure that parents and children get the most enjoyment out of their family vacation. Offered across the Rosewood collection of hotels and resorts, the company's educational and innovative Rose Buds™ program provides Rosewood's youngest guests with special services, amenities and activities designed for parents' convenience and children's fun.
Designed to create a family-friendly atmosphere and entertain children staying at Rosewood Hotels & Resorts, Rose Buds offers activities that are more than run-of-the mill art classes and hotel video games arcade. Activities designed to be sensorial and experiential will engage children and allow them to leave with invaluable souvenirs for their brains. Through a selection of programs created for each property, Rosewood's youngest guests will learn about the history, environment and culture of the property's location. Inspired by the Montessori Method of teaching, Rose Buds gives children endless opportunities to think, learn, experience and discover.
For younger children who learn primarily through the five senses, a variety of customized Rose Buds programs are offered at each property to engage them and teach them about the natural environment, wild life, food, music and art of their respective locales. Each program is inspired by the brand's signature A Sense of Place® philosophy to appreciate and integrate locale, culture, customs, nature and history into every facet of the property, staff and service. From the shell of a Hawksbill turtle at Jumby Bay, A Rosewood Resort that invites a child's curious touch, to exotic dishes flavored with southwestern spices at Rosewood Inn of the Anasazi that encourage a child to explore different tastes, Rosewood Hotels & Resorts offers family-friendly luxury vacations with countless opportunities to engage actively with all five senses to learn about their world.
For older kids, Rosewood Rose Buds offers a selection of fun activities that will engage their curiosity and present opportunities to experience the environment and their impact upon it. Sensorial activities such as nature tours with Rosewood Mayakobá's on-staff biologist, experiential fun includes cooking classes, creating music with native instruments and watching the miracle of life when the sea turtles hatch along the shore.
In addition to creating a family-friendly atmosphere by providing entertainment for children, Rose Buds offers an extensive selection of amenities and convenience items to help ease the stress of traveling with children, which can be challenging with the myriad of items to bring and airline fees. Now, every Rosewood property is fully equipped with essential children's items that parents need, so they can avoid the hassle and expense of flying with them. From portable cribs, proper bedding, baby baths, diaper pails, monitors and bottle warmers to bibs, booster seats, car seats, prams and specialty items such as luxury robes, slippers and skincare products especially designed for our youngest guests.
As life continues to get busier by the day, a well-deserved family vacation is a treasured time that brings families closer and creates shared memories and experiences on which to reflect for many years. As a company that was founded by Caroline Rose Hunt, herself the mother of five children, Rosewood is a family company that values children and the sanctity of family.
About Rosewood Hotels & Resorts:
Founded in 1979 and headquartered in Dallas, Texas, Rosewood Hotels & Resorts® manages one-of-a-kind luxury properties in the world's most desired destinations. Rosewood hotels and resorts embrace the company's A Sense of Place® philosophy, reflecting the history, architecture, scale and sensibilities of the destination. With 19 properties in eight countries, the Rosewood collection includes some of the most legendary hotels and resorts in the world, including Rosewood Mansion on Turtle Creek® in Dallas, The Carlyle Hotel in New York, Rosewood Little Dix Ba on Virgin Gorda, as well as contemporary classics such as Rosewood Sand Hill® in California, Rosewood San Miguel de Allende® in Mexico, and, now, Rosewood Tucker's Point in Bermuda. Rosewood also offers Sense® Spa – featuring treatments reflective of the location's culture and natural environment - available exclusively at select hotels and resorts.
###