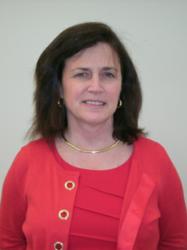 "I am very excited to be working with the Ross & Baruzzini team to identify new opportunities, develop new internal processes, and bring a new perspective to business development efforts," said Mauger.
St. Louis, Missouri (PRWEB) November 27, 2012
Ross & Baruzzini, a globally recognized engineering, design and consulting firm, is pleased to announce the appointment of Sherri Mauger as the Senior Vice President of Marketing and Business Development. In this role, she will have significant responsibilities that are multi-disciplined and widely geographical. Mauger will be responsible for growing the firm's integrated marketing capabilities and will strategize with the company's niche leaders to form a dynamic business plan for each market.
Sherri brings over 25 years of marketing and business development expertise in the engineering and architecture industry. Most recently Mauger served as a Regional Manager for Business Development at URS Corporation. In that position, she was responsible for all aspects of marketing strategy and positioning with a focus on large pursuits within primarily the facilities and transportation sectors.
"Sherri brings an added dimension to our firm with her national large project experience in all our business sectors," remarked Craig Toder, President of Ross & Baruzzini. "We are looking forward to her leadership as a senior business development and marketing principal who will help the company continue to grow."
Mauger holds a Bachelor of Science in Management from Miami University of Ohio and a Masters of Arts from Ohio University.
About Ross & Baruzzini, Inc.
Ross & Baruzzini (http://www.rossbar.com) specializes in providing engineering design and consulting for facilities and infrastructure in higher education, government, transportation, healthcare and facilities requiring 24/7 operations. The firm approaches each new project with a detailed understanding of business processes, facilities and technology requirements to ensure that personnel, equipment, communications and procedures are fully integrated for maximum efficiency and effectiveness. Founded in 1953, Ross & Baruzzini is continually ranked as one of the top engineering firms in the nation. The company has regional offices in Indianapolis, Miami, and New York and corporate headquarters in St. Louis.