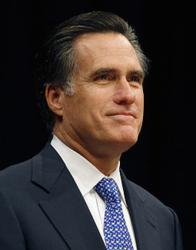 What many of our clients are starting to realize is that if Mr. Romney used a Roth IRA to make his Bain Capital investments, he would be even wealthier
Miami, FL (PRWEB) July 11, 2012
IRA Financial Group, the leading facilitator of self-directed IRA and self directed Roth IRA LLC solutions, announces that over the last quarter a significant number of its clients are interested in emulating Milt Romney's investment strategy of using IRA funds to make attractive investments by using Roth IRA funds. Recent reports in the Wall Street Journal suggest that Mitt Romney had tens of millions of dollars in his Individual Retirement Account that has been used to invest in a number of Bain Capital deals. "A number of our clients have been looking for ways to make investments like Mr. Romney, but doing it tax-free," stated Adam Bergman, a tax attorney with the IRA Financial Group. "What many of our clients are starting to realize is that if Mr. Romney had used a Roth IRA to make his Bain Capital investments, he would be even wealthier," stated Mr. Bergman.
According to a report in the Wall Street Journal, Mr. Romney has between $20.7 million and $101.6 million in an IRA account, a big chunk of his fortune. However, reports suggests Mr. Romney used a pre-tax IRA or SEP IRA to make his investments, which will eventually require him to pay ordinary income tax on a percentage of his IRA each year upon reaching age of 70 1/2. "With income tax rates expected to increase in the near future, using a pre-tax IRA to make such investments may have actually hurt him, "stated Mr. Bergman. IRA Financial Group clients have come to understand that tax-law changes since Romney's tenure at Bain Capital and, as a result, have began focusing their attention on attempting to establish a Roth IRA or convert their pre-tax IRA funds into a Roth IRA so that investments could be made tax-free, " stated Beth Morrison, a paralegal with the IRA Financial Group. By using IRA Financial Group's self-directed Roth IRA LLC, a retirement investor would be able to make tax-free investments without having to pay tax at a later date, as Mr. Romney will be required to do.
"At the time, Romney was not able to use a Roth IRA to make these investments because of his income tax bracket, but if these investments were made after 2010, all the gains recognized through his investments would be tax-free once he reached the age of 59/1/2, " stated Mr. Bergman. After 2010, the IRS began permitting any individual regardless of income level to convert their pre-tax IRA into an after tax-Roth IRA without penalty, which has provided many attractive Roth IRA investment options," stated Mr. Bergman.
By using an IRA Financial Group self directed Roth IRA LLC with checkbook control, investing in real estate, hedge funds, private equity funds, and much more is as easy as writing a check. In addition, all income and gains associated with the Roth IRA investment grow tax-free and will not be subject to tax upon withdrawal or distribution. This is because unlike traditional IRAs, one is generally not subject to any tax upon taking Roth IRA distributions once one reaches the age of 59 1/2. "The good news is today's Roth IRA investment structure is available to anyone interested in generating tax-free-returns from real estate, private investments and other investments, " stated Mr. Bergman.
The IRA Financial Group was founded by a group of top law firm tax and ERISA lawyers who have worked at some of the largest law firms in the United States, such as White & Case LLP and Dewey & LeBoeuf LLP.
IRA Financial Group is the market's leading "Checkbook Control" Self Directed IRA and Solo 401k Plan Facilitator. We have helped thousands of clients take back control over their retirement funds while gaining the ability to invest in almost any type of investment, including real estate tax-free and without custodian consent!
To learn more about the IRA Financial Group please visit our website at http://www.irafinancialgroup.com or call 800-472-0646.