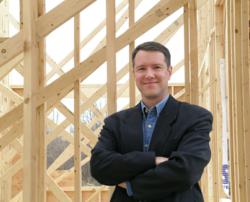 If Mitt Romney had been able to use a Roth Solo 401(k) Plan to make his investments, he would be in a far more tax advantageous position with respect to his IRA investments as he is currently
Miami, FL (PRWEB) April 12, 2012
IRA Financial Group, the leading provider of Solo 401(k) Plans, commissioned a study to illustrate the enormous tax and retirement benefits of adopting a Solo 401K Plan with a Roth after-tax component. The study was designed to illustrate how a self-employed individual in the mid- forties can have over $695,000 in a tax-free Solo 401(k) retirement plan at the age of retirement by just making a small annual Roth 401(k) contribution of $10,000 to the plan. The study assumed a modest 5% annual rate of return on the investment. "The beauty of the Roth Solo 401(k) Plan, is that a self-employed individual can make Roth 401(k) contributions of up to $22,500 annually and then live off the account once they turn 59/1/2," states Adam Bergman, a tax attorney with the IRA Financial Group. "In fact, If Mitt Romney has been able to use a Roth Solo 401(k) Plan to make his investments, he would be in a far more tax advantageous position with respect to his IRA investments as he is currently," stated Mr. Bergman.
The Roth Solo 401K Plan is the ultimate tax-free retirement solution for the self-employed. With federal and state income tax rates expected to increase in the future, gaining the ability to generate tax-free returns from a retirement investment when one retire is the last surviving legal tax shelter. With a Roth Solo 401K, one can make almost any investment tax-free, including real estate, tax liens, precious metals, currencies, options, and private business investments and once one reaches the age of 59/1/2, he or she will be able to live off the income or assets of the Roth 401K without ever paying tax.
Unlike a Roth IRA, which limits an individual Roth IRA contributions to $5,000 annually ($6,000 if the individual is 50 years or older), in 2012, with a Roth Solo 401(k) account, an individual can make Roth (after-tax) contributions of up to $17,000, or $22,500 for those 50 or older by the end of the year -- allowing individuals to stock away thousands of dollars more in tax-free retirement income than they would through a Roth IRA.
With a Roth Solo 401K Plan, a self-employed individual or small business owner will have the ability to live tax-free of his or her retirement assets upon retirement. For a self-employed individual in their forties, by making just a small after-tax Roth 401(k) contribution each year, the individual would have a significant amount of tax-free assets to live off upon retirement. With tax rates expected to increase in the future, the ability to live tax-free off ones retirement funds will help one enjoy their golden years with significantly less financial stress.
The IRA Financial Group was founded by a group of top law firm tax and ERISA lawyers who have worked at some of the largest law firms in the United States, such as White & Case LLP and Dewey & LeBoeuf LLP.
To learn more about the IRA Financial Group and the Roth individual 401K Plan, please visit our website at http://www.irafinancialgroup.com or call 800-472-0646.