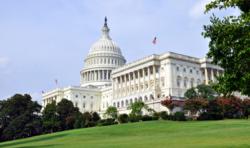 The new Roth 401(k) Plan conversion rules can act as a powerful estate planning tool to high net worth individuals looking to pass assets to your heirs tax-free
Miami, FL (PRWEB) January 16, 2013
On January 1, Congress passed the American Tax Relief Act (the "Act"), which provides some permanent tax changes, including modifying the 401(k) Plan Roth conversion rules. The budget legislation passed Jan. 1 by Congress lets 401(k) participants convert money in their tax-deferred accounts to a so-called Roth 401(k) account, if their employer offers one. Money can then be withdrawn from a Roth 401(k) account tax-free once the plan participant has reached the age of 591/2 and the Roth account has been opened at least five years.
In the past, Roth conversions to Roth 401(k)s had been limited to certain funds and to plans that allowed the switches. " The new Roth conversion law creates the opportunity for more workers to turn their pre-tax funds into a tax –free stream of income that can be passed on to family members tax-free, " stated Adam Bergman, a tax attorney with the IRA Financial Group. "The new Roth 401(k) Plan conversion rules can act as a powerful estate planning tool to high net worth individuals looking to pass assets to your heirs tax-free, " stated Mr. Bergman. "Also, younger employees can use the Roth Solo 401K Plan conversion option as a means of securing a tax-free retirement future since their young age would allow them more time to make back the money they lose in paying the tax, " stated Mr. Bergman.
IRA Financial Group's Solo 401(k) Plan allows plan participants to establish a Roth after-tax account.
IRA Financial Group's Roth Solo 401K Plan is the ultimate tax-free retirement solution for the self-employed. With federal and state income tax rates expected to increase in the future, gaining the ability to generate tax-free returns from your retirement investments when you retire is the last surviving legal tax shelter. With a Roth Solo 401K, the Solo 401K plan participant can make almost any investment tax-free, including real estate, tax liens, precious metals, currencies, options, and private business investments and once the plan participant reaches the age of 59 ½, he or she will be able to live off the Roth 401K assets without ever paying tax. "With a Roth 401K, an individual can live off the Roth 401K investment income tax-free or take a portion of his or her Roth 401K funds and use it for any purpose without ever paying tax, " stated Mr. Bergman.
The IRA Financial Group was founded by a group of top law firm tax and ERISA lawyers who have worked at some of the largest law firms in the United States, such as White & Case LLP and Dewey & LeBoeuf LLP.
IRA Financial Group is the market's leading "Checkbook Control" Self Directed IRA and Solo 401k Plan Facilitator. We have helped thousands of clients take back control over their retirement funds while gaining the ability to invest in almost any type of investment, including real estate tax-free and without custodian consent!
To learn more about the IRA Financial Group please visit our website at http://www.irafinancialgroup.com or call 800-472-0646.