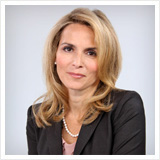 It's important that proceedings continue toward trial.
(PRWEB) January 30, 2013
Proceedings in the Biomet hip replacement multidistrict litigation in Indiana will continue on Feb. 4, the Rottenstein Law Group reports.
According to court records from the case (MDL-2391, U.S. District Court for the Northern District of Indiana), another case management conference is scheduled for 1 p.m. on Feb. 4 in South Bend, Ind. A CMC typically occurs between the initial filing of a lawsuit and a trial, and is a meeting of the judge and counsel to discuss the case and how it will proceed toward trial.
Biomet of Indiana is the maker of the M2A Magnum hip system, the second most-used metal-on-metal hip replacement system after DePuy's products, according to the Chicago Tribune. As with DePuy, Biomet faces several lawsuits consolidated into an MDL. Plaintiffs allege the suffering of serious side effects, including metallosis, which is a metal poisoning that occurs when pieces of the hip implant enter the bloodstream and cause problems in the central nervous system.
"It's important that proceedings continue toward trial. Those who believe they were harmed by their metal-on-metal hip replacements deserve to have their case heard in court," said Rochelle Rottenstein, principal of the Rottenstein Law Group, which manages a Biomet Hip Replacement Lawsuit Information Center that is designed to help those who believe they have been injured by the hip implant evaluate if they have a case.
About THE ROTTENSTEIN LAW GROUP
The Rottenstein Law Group is a New York-based firm that represents clients nationwide in mass tort actions. The firm was founded by Rochelle Rottenstein, who has more than two decades of experience as a lawyer, to represent clients hurt by defective medical devices. (Attorney advertising. Prior results do not guarantee a similar outcome.)
Contact:
The Rottenstein Law Group, LLP
Rochelle Rottenstein, Esq.
321 W. 44th Street
# 804
New York NY 10036
(212) 933-9500 (office phone)
(212) 933-9980 (facsimile)
rochelle (at) rotlaw (dot) com
http://www.rotlaw.com
http://www.rotlaw.com/biomet/