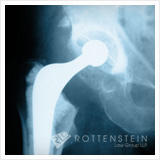 The most important thing in any of these cases is that the truth is determined.
(PRWEB) January 16, 2013
On the eve of the first DePuy ASR hip replacement trial on Jan. 22 in Los Angeles, Calif., the DePuy ASR recall attorneys at Rottenstein Law Group are reviewing court records that show how DePuy plans to defend itself against claims from Loren Kransky of North Dakota, who seeks monetary damages for side effects such as metal poisoning that he allegedly suffered as a result of the device.
Court records for the case (In re: Loren Kransky and Sheryl Kransky v. DePuy, Inc., et al BC456086, Los Angeles Superior Court) show that DePuy will argue that Kransky, 64, has a history of ailments not related to the DePuy ASR hip replacement that doctors installed in him in 2007. DePuy's attorneys will highlight Kransky's pre-existing conditions, in addition to arguing that he did not pursue the 2011 removal of his ASR and subsequent DePuy lawsuit until after he and his wife and co-plaintiff Sheryl Kransky read about the 2010 DePuy ASR recall online, "research that led them to unsubstantiated but sensational and alarming accounts of the dangers" of DePuy ASR hip replacement implants, according to the records.
Kransky alleges his device caused metallosis, the entering of metal ions into the bloodstream as a result of friction between the device's metal components. The metal shavings are processed in the body and can cause severe side effects in the central nervous system.
Rochelle Rottenstein, principal of the Rottenstein Law Group, said she will be watching the proceedings closely.
"The most important thing in any of these cases is that the truth is determined," Rottenstein said. "If it's true that Mr. Kransky's ailments were caused by pre-existing conditions and not the DePuy ASR hip replacement, then it wouldn't be appropriate or helpful to hold DePuy responsible. However, if as Mr. Kransky alleges, the ASR did cause Mr. Kransky harm, then holding DePuy accountable is the responsible thing to do."
The Rottenstein Law Group maintains a DePuy Recall News Center that provides updates on DePuy lawsuits and information about the device's side effects and tips on the next steps in process toward evaluating whether DePuy ASR hip replacement recipients should file a lawsuit.
The court has set aside 25 days for the DePuy trial, beginning on Tuesday, Jan. 22, in downtown Los Angeles. A DePuy ASR lawsuit in Maryland set for Jan. 7 was originally going to be the first DePuy trial, but it was called off under consideration for federal consolidation.
About THE ROTTENSTEIN LAW GROUP
The Rottenstein Law Group is a New York-based firm that represents clients nationwide in mass tort actions. The firm was founded by Rochelle Rottenstein, who has more than two decades of experience as a lawyer, to represent clients hurt by defective medical devices. (Attorney advertising. Prior results do not guarantee a similar outcome.)
Contact:
The Rottenstein Law Group, LLP
Rochelle Rottenstein, Esq.
321 W. 44th Street
# 804
New York NY 10036
(212) 933-9500 (office phone)
(212) 933-9980 (facsimile)
rochelle (at) rotlaw (dot) com
http://www.rotlaw.com
http://www.depuyrecallnewscenter.com/