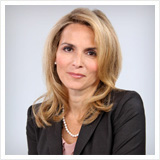 This is a step in the right direction.
(PRWEB) January 17, 2013
After more than 500,000 metal-on-metal hip replacements from companies such as DePuy have experienced early failure, becoming the subjects of hip replacement lawsuits and hip recalls, the U.S. Food and Drug Administration said on Jan. 17 that it would seek to tighten regulations on these devices, according to a New York Times report.
The Rottenstein Law Group is encouraged by this proposal, which according to the Times report calls for makers of metal-on-metal hip replacements to prove the safety and efficacy of such devices before they can continue to sell existing ones or obtain approval for new metal-on-metal hip designs.
The new proposal fixes a glaring error in the FDA's previous approval process, the Times said. The 510(k) process allows companies to gain approval for devices without clinical trials if the devices resemble ones already approved and on the market. This led to approval of several metal-on-metal hip replacement systems because the designs were similar enough to previous ceramic hip implants.
"This is a step in the right direction," said Rochelle Rottenstein, principal of the Rottenstein Law Group, which represents hip implant recipients who believe they have been injured by their devices. "The FDA, by using powers Congress granted it in 2012, is finally closing a 1976 loophole in the law that allowed for medical devices to proliferate without proper regulation."
The DePuy ASR, manufactured by a subsidiary of Johnson & Johnson, was recalled in 2010 amid reports of a number of serious side effects, including metal poisoning, severe pain and the need for intrusive corrective surgery following device failure. The DePuy ASR and similar Pinnacle are each facing several lawsuits, many of which were consolidated into federal multidistrict litigations (MDL-2197, the United States District Court for the Northern District of Ohio, and MDL-2244, the United States District Court for the Northern District of Texas).
In 2011, the FDA required metal-on-metal hip replacement manufacturers to conduct post-marketing studies on their devices. The catalyst for this was, according to the Times, the high rate of metallic particles shedding off the metal-on-metal devices and entering the bloodstream. This can cause metal poisoning, which can have severely adverse effects on the central nervous system. As part of its proposal, the FDA now recommends metal-on-metal hip replacement patients undergo routine blood testing for metal ion detection.
The Rottenstein Law Group maintains a DePuy Recall News Center that provides updates on DePuy lawsuits and information about the device's side effects and tips on the next steps in process toward evaluating whether DePuy ASR hip replacement recipients should file a lawsuit.
About THE ROTTENSTEIN LAW GROUP
The Rottenstein Law Group is a New York-based firm that represents clients nationwide in mass tort actions. The firm was founded by Rochelle Rottenstein, who has more than two decades of experience as a lawyer, to represent clients hurt by defective medical devices. (Attorney advertising. Prior results do not guarantee a similar outcome.)
Contact:
The Rottenstein Law Group, LLP
Rochelle Rottenstein, Esq.
321 W. 44th Street
# 804
New York NY 10036
(212) 933-9500 (office phone)
(212) 933-9980 (facsimile)
rochelle (at) rotlaw (dot) com
http://www.rotlaw.com
http://www.depuyrecallnewscenter.com/