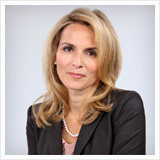 Dialysis patients who were treated with NaturaLyte or GranuFlo and suffered a heart attack should contact the Rottenstein Law Group immediately.
New York, NY (PRWEB) December 14, 2012
A group of plaintiffs have moved to consolidate their wrongful death lawsuits against Fresenius Medical Care for injuries allegedly caused by FMC's NaturaLyte and GranuFlo products, according to a Reuters article published today. Also, "FMC's North American subsidiary received a subpoena from the Massachusetts district attorney on Dec. 7 requesting documents in the case," the article reports.
"If your friend or relative is a dialysis patient who was treated with NaturaLyte or GranuFlo and suffered a heart attack, reach out to that person and recommend that he or she contact us immediately," says Rochelle Rottenstein, principal of the Rottenstein Law Group.
RLG maintains a GranuFlo page at http://www.rotlaw.com/granuflo/. The site has features that allow for easy sharing, including links for automatic posting on Facebook and Twitter, specifically to enable visitors to spread the word about the dangers of GranuFlo.
About the Rottenstein Law Group
The Rottenstein Law Group is a New York-based law firm that represents clients in mass tort actions. The firm was founded by Rochelle Rottenstein, a lawyer with over two decades of experience in compassionate representation of clients in consumer product injury, mass tort, and class action lawsuits. For more information, please visit the firm's web site, or call (888) 9-ROT-LAW.
Contact:
The Rottenstein Law Group, LLP
Rochelle Rottenstein, Esq.
321 W 44th Street
# 804
New York NY 10036
(212) 933-9500 (office phone)
(212) 933-9980 (facsimile)
rochelle (at) rotlaw (dot) com
http://www.rotlaw.com