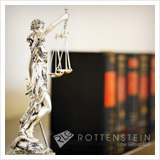 New York, NY (PRWEB) November 30, 2012
According to a notice posted on November 19 in the Federal Register, the U.S. Food and Drug Administration (FDA) is inviting comments from the public on a new strategy and policy for the "custom device exemption criteria" in the federal Food, Drug, and Cosmetic Act (the FD&C Act). The FD&C Act was amended in July by the Food and Drug Administration Safety and Innovation Act; specifically, the FDASIA modified the custom device exemption criteria of the FD&C Act, and now the FDA seeks information on "appropriate uses of the custom device exemption."
The FD&C Act, as amended by the FDASIA, sets forth the requirements that must be met in order for a device to qualify for a custom device exemption from the performance standard or premarket approval requirements of the FD&C Act. The FDA is now seeking information on, and examples of, appropriate uses of the custom device exemption and "encourages all stakeholders, including patients, physicians, dentists, and manufacturers, to submit comments" to the FDA.
Earlier this year, Johnson & Johnson subsidiary DePuy Orthopaedics, manufacturer of several embattled models of hip replacement devices—including the ASR and Pinnacle systems—recalled "all unused units of its [custom] orthopedic implants" in compliance with a request from the FDA, according to a report from Mass Device. DePuy shut down its custom orthopedics division in January, after the FDA had inspected company's facilities and "identified concerns with the implants, and further asked the device maker to take steps to retrieve all remaining unused devices, according to a DePuy letter sent to physicians," Mass Device reported this summer.
The Rottenstein Law Group encourages all interested parties to provide comments to the FDA on the custom device exemption, to permit the federal agency to craft a policy that best serves the public.
Rochelle Rottenstein, principal of the Rottenstein Law Group, implores anyone with a friend or relative who has been harmed by a defective medical device to reach out to that person and recommend that he or she consult a physician immediately and then speak to a qualified personal injury lawyer. The Rottenstein Law Group maintains a comprehensive informational dangerous medical devices website at http://www.rotlaw.com/lawsuits/defective-medical-devices/.
About THE ROTTENSTEIN LAW GROUP
The Rottenstein Law Group is a New York-based law firm that represents clients nationwide in mass tort actions. The firm was founded by Rochelle Rottenstein, who has more than two decades of experience as a lawyer, to represent clients in consumer product injury, mass tort, and class action lawsuits in a compassionate manner. http://www.rotlaw.com
Contact:
The Rottenstein Law Group, LLP
Rochelle Rottenstein, Esq.
321 W. 44th Street
Suite 804
New York NY 10036
(212) 933-9500 (office phone)
(212) 933-9980 (facsimile)
rochelle(at)rotlaw(dot)com
http://www.rotlaw.com