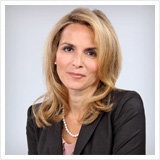 The sooner manufacturers are required to mark their medical devices with unique identifier codes, the better.
New York (PRWEB) December 03, 2012
To improve the management of medical device recalls and systems for identifying and correcting potentially dangerous problems with medical devices, in June 2012 the FDA proposed implementing an identification system that would assign to nearly every medical device on the U.S. market a unique code that will be the key to certain basic identifying information about the device. Now, the agency has amended the proposal to require that "implantable, life-supporting and life-sustaining" devices bear the unique identifier codes—known as UDIs—sooner than the FDA had originally proposed, reports the website for the Association for the Advancement of Medical Instrumentation (AAMI). The new proposal moves up the deadline by which implantable devices must bear UDIs by one to five years, depending on whether the device falls into the high-, moderate-, or low-risk category, according to the AAMI website.
The Rottenstein Law Group's principal, Rochelle Rottenstein, is the devoted advocate of claimants allegedly injured by recalled medical devices—including Boston Scientific's Protegen Sling vaginal mesh product, which was recalled in 1999, according to a May 4, 2009, New York Times article. As a representative of women who have filed vaginal mesh lawsuits, Rottenstein is aware of the importance of keeping track of adverse event reports filed in connection with injuries sustained from medical devices. Accordingly, Rottenstein has long been a proponent of the FDA's adoption of a UDI system, which she believes can go a long way toward minimizing the injuries caused by potentially dangerous medical devices.
"The medical device industry in this country—and the agencies that regulate it—are in desperate need of a more efficient and effective way of identifying and recalling dangerous products. The sooner manufacturers are required to mark their medical devices with unique identifier codes, the better."
Rochelle Rottenstein, principal of the Rottenstein Law Group, implores anyone with a friend or relative who has been harmed by a defective medical device to reach out to that person and recommend that he or she consult a physician immediately and then speak to a qualified personal injury lawyer. The Rottenstein Law Group maintains a comprehensive informational dangerous medical devices website at http://www.rotlaw.com/lawsuits/defective-medical-devices/.
About the Rottenstein Law Group
The Rottenstein Law Group is a New York-based law firm that represents clients in mass tort actions. The firm was founded by Rochelle Rottenstein, a layer with over two decades of experience in compassionate representation of clients in consumer product injury, mass tort, and class action lawsuits. For more information, please visit their website, or call (888) 9-ROT-LAW.
(Prior results do not guarantee a similar outcome.)
Contact:
The Rottenstein Law Group, LLP
Rochelle Rottenstein, Esq.
321 W. 44th Street
# 804
New York NY 10036
(212) 933-9500 (office phone)
(212) 933-9980 (facsimile)
rochelle (at) rotlaw (dot) com
http://www.rotlaw.com
###