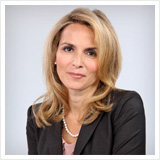 The devices' similarities are a concern, especially when considering Mirena's FDA drug label.
(PRWEB) January 11, 2013
The U.S. Food and Drug Administration approved the new Bayer Skyla hormonal intrauterine device (IUD), the first such move since it approved Bayer's similar Mirena hormonal IUD 12 years ago, according to a Reuters report. Given Mirena IUD lawsuits and the side effects demonstrated since Mirena's release, the Rottenstein Law Group will monitor the Skyla IUD developments cautiously.
"The devices' similarities are a concern," said Rochelle Rottenstein, principal of the Rottenstein Law Group, "especially when considering Mirena's FDA drug label."
Unlike the Mirena IUD, which was marketed as a device for women who have already had children, the Skyla is marketed at young women who have not had children, according to the Reuters article. The other difference is that Skyla is designed for a three-year lifespan, whereas the Mirena was designed for five years of constant hormone emission.
Still, the similarities are enough to give the Rottenstein Law Group pause. Both Bayer IUDs are plastic devices that are inserted into the uterus to provide a low but local dose of a hormone designed to make the uterus inhospitable to fertilization. Both have a similar T-shape, as well. The Mirena IUD was known to cause serious side effects, including perforation of the uterine wall, migration of the device outside of the uterus and infertility, according to the FDA drug label.
Bayer is currently a defendant in several lawsuits (Case No. MRS-L-924-12 et al) in New Jersey Supreme Court over its Mirena IUD. Most recently, the state's Supreme Court denied the pharmaceutical maker's request to combine Mirena IUD lawsuits into a single "multicounty litigation" in Middlesex County, according to a Jan. 8 notice from Glenn A. Grant, acting administrative director of the New Jersey Supreme Court.
The Rottenstein Law Group manages a Mirena IUD Lawsuit Center, designed to help those who believe they have been injured by the IUD evaluate if they have a case.
About THE ROTTENSTEIN LAW GROUP
The Rottenstein Law Group is a New York-based firm that represents clients nationwide in mass tort actions. The firm was founded by Rochelle Rottenstein, who has more than two decades of experience as a lawyer, to represent clients hurt by defective medical devices. (Attorney advertising. Prior results do not guarantee a similar outcome.)
Contact:
The Rottenstein Law Group, LLP
Rochelle Rottenstein, Esq.
321 W. 44th Street
# 804
New York NY 10036
(212) 933-9500 (office phone)
(212) 933-9980 (facsimile)
rochelle (at) rotlaw (dot) com
http://www.rotlaw.com
http://www.mirenalawsuit.us/