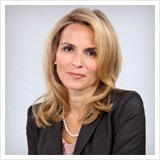 Those who believe their vaginal mesh implant has harmed them should contact RLG today. We can help them evaluate if they have a case.
(PRWEB) January 14, 2013
The Rottenstein Law Group is troubled by a Johnson & Johnson official's testimony in a vaginal mesh trial that a prototype of a vaginal mesh implant failed in 20 percent of women within six months before the device even went to market in 2005, as reported in a Jan. 11 Bloomberg article.
J&J subsidiary Ethicon is currently in New Jersey Superior Court in Atlantic City defending a case (Gross v. Gynecare Inc., Atl-L-6966-10) brought by Linda Gross, 47, of South Dakota, who alleges that the company failed to adequately warn of the risks associated with the Gynecare vaginal mesh implanted to treat stress urinary incontinence and pelvic organ prolapse. Gross alleges that she received 18 surgeries to repair damage following the 2006 implantation of her Gynecare Prolift. This is the first of 1,800 vaginal mesh lawsuits set to go to trial.
Scott Ciarrocca, a project leader for Ethicon, testified that the company also discovered that 27 percent of the Gynecare Prolift devices failed within a year, according to the Bloomberg article.
"Women who received a vaginal mesh implant trusted that the device would help them, not harm them," said Rochelle Rottenstein, principal of the Rottenstein Law Group. "Those who believe their vaginal mesh has harmed them should contact RLG today. We can help them evaluate if they have a case."
Rottenstein Law Group maintains a GYNECARE PROLIFT Mesh Lawsuit Center that provides updates on surgical mesh lawsuits and settlements, and features a free vaginal mesh informational brochure.
J&J is not the only vaginal mesh manufacturer involved in vaginal mesh lawsuits, many of which have been consolidated into a federal multidistrict litigation (MDL-2327). C.R. Bard (MDL-2187), American Medical Systems (MDL-2325), Boston Scientific (MDL-2326) and Coloplast (MDL-2387) are also defendants in vaginal mesh lawsuits. All of those are involved in pre-trial consolidation under Judge Joseph R. Goodwin in the United States District Court for Southern District of West Virginia.
About THE ROTTENSTEIN LAW GROUP
The Rottenstein Law Group is a New York-based firm that represents clients nationwide in mass tort actions. The firm was founded by Rochelle Rottenstein, who has more than two decades of experience as a lawyer, to represent clients hurt by defective medical devices. (Attorney advertising. Prior results do not guarantee a similar outcome.)
Contact:
The Rottenstein Law Group, LLP
Rochelle Rottenstein, Esq.
321 W. 44th Street
# 804
New York NY 10036
(212) 933-9500 (office phone)
(212) 933-9980 (facsimile)
rochelle (at) rotlaw (dot) com
http://www.rotlaw.com