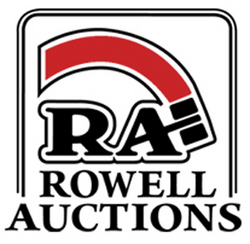 Atlanta, GA (Vocus) September 29, 2010
As on of the nation's most respected online real estate auction company, Rowell Auctions, Inc., is offering 6 properties in Georgia in its latest round of cyberspace sales during the months of September and October. The properties are located in Richmond, Oconee, Madison, Banks, and Tift counties with bids being accepted from Wednesday, September 29th through Friday October 1st.
Purchasing real estate online has become the easiest form of investment in today's marketplace. Traditionally onsite auctions were the only way to buy land at auction. Now, internet bidding has proven to be and extremely effective way to link savvy buyers with highly motivated sellers. By visiting, RowellAuctions.com, investors can simply and easily examine the properties that interest them, learn the terms and conditions of the sale and post a bid, all from the comfort of their homes or offices.
This auction features properties that would be perfect as residences or mini-farms. Most of the properties are foreclosures offered by lending institutions eager to see them sold. Bidding for these properties will be onsite with the option of interactive online bidding. Rowell Auctions carries a 74-year history of auction sales in a climate of trust and integrity, with online multipar sales being the latest chapter in the company's proud reputation for bringing willing sellers and serious buyers to the closing table. Online auctions present a great opportunity for those searching for the easier and for profitable way to invest in real estate.
About Rowell Auctions, Inc:
Established in 1936, Rowell Auctions, Inc. has provided clients with the most comprehensive marketing services for more than 70 years. The company's auction marketing professionals sell real estate and other substantial assets throughout the nation through online auctions and live auction events.
###