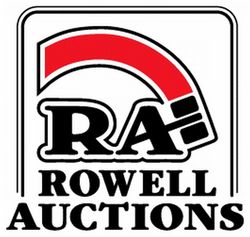 Carrollton, GA (Vocus) October 12, 2010
Rowell Auctions, Inc., a pioneer in online real estate auctions, is offering 222 lots in 11 subdivisions located in 4 Georgia counties. This latest Rowell auction will involve properties in Carroll, Douglas, Paulding, and Fulton counties and presents a unique opportunity for land investors. The home sites for auction are located on Barbette Street in Douglas and Livemore Street in Atlanta as well as in Capps Ferry Springs, Arrowhead Hills, Swafford, Northlake Townhomes, Copper Leaf, Mulberry meadows, Armstrong Crest, Fairview, and Wisteria Landing subdivisions.
Bids will be accepted exclusively at RowellAuctions.com starting on October 14th and closing on October 28th. Investors should check the website for specific divisions and lot groupings, as some subdivisions are being offered whole and others will be divided. Purchasing real estate online has become one of the easiest forms of investment in today's marketplace.
The fact that this is an Absolute auction makes it even more exciting for potential buyers. These properties will have no minimum bids and no reserve pricing. This means that investors and can make bids without any concern that the seller will refuse the offer. Simply put, these parcels will sell to the highest bidder. Online auctions with these attributes are rare and savvy buyers should take advantage. By visiting, RowellAuctions.com, investors can simply and easily examine the properties that interest them, learn the terms and conditions of the sale and post a bid, all from the comfort of their homes or offices.
This auction features properties that are ideal for real estate investors who wish to take advantage of great land development opportunities. The properties are foreclosures, bankruptcy assets and other real estate offered by lending institutions eager to see them sold. This is prime real estate poised for immediate residential development and can only be purchased online from Rowell Auctions, Inc.
Established in 1936, Rowell Realty & Auction Co, Inc has provided clients with the most comprehensive service in the industry for more than 73 years. The company's auction professionals sell real estate throughout the nation, and their online auctions present a great opportunity for those searching for an easier and more profitable way to invest in real estate.
###