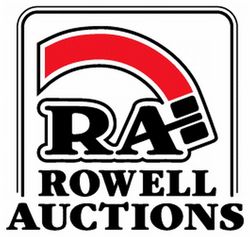 Carrollton, GA (Vocus) October 16, 2010
Rowell Auctions, Inc. is pleased to announce a sealed bid auction of +/- 8,400 acres of Senah Plantation. Bids for this beautiful property are currently being accepted and are due by Tuesday, November 2nd.
Senah plantation is located in Lee County, GA, in the heart of Southwest Georgia's plantation country. It offers an abundance of extensively managed wild game such as whitetail deer, boar, duck, quail and turkey. Senah's 5,500+ acres of timberland contain high quality timber all of which is easy navigated by a well maintained road system (a timber cruise CD is available at request). This is also complemented by over 330 acres of lakes and ponds for fishing and recreation and 8 miles of river frontage on the Flint River. The plantation also boasts 1,000+ acres of cropland, 150+ acres of food plots, and 20+ acres of pasture.
The land is accented by an 8,000 square foot river front Main Lodge, a Manager's House, a Dog Trainer's House, a Mechanic's House, and Tenant Houses. All of this is just a short drive from Albany or Leesburg.
The auction of Senah plantation offers a unique opportunity for investors. Not only is the land ideal for hunting, fishing, and timber production, but its proximity to Albany and Leesburg makes it perfect for future land development. Land like this is increasing hard to find and especially in such a large tract. The fact that the land will be sold in a sealed bid auction also give potential investors a chance to purchase this magnificent property at a great price.
This is a Sealed Bid auction and bids will be accepted by Rowell Auctions, Inc. until Tuesday, November 2nd. For further information and bidding instructions, visit RowellAuctions.com.
About Rowell Realty & Auction Co., Inc.
Established in 1936, Rowell Auctions, Inc. has provided clients with the most comprehensive services for more than 73 years. The company's auction marketing professionals sell real estate and other substantial assets throughout the nation through online auctions and live auction events.
###