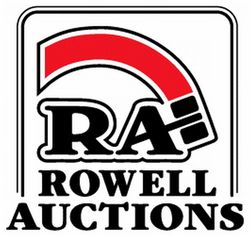 Carrollton, GA (Vocus) November 25, 2010
As the weather begins to cool down the real estate markets of the South are heating up as 64 real estate properties are offered in an online auction sale designed to appeal to just about anyone interested in buying a home, condo, duplex, commercial building, office space, Residential lot, or waterfront property. Rowell Auctions Inc. is once again giving savvy buyers the chance to purchase high quality properties online. Property locations go up for bid in Alabama, Georgia, Florida, and South Carolina. Whether you are looking for a starter home or a place to start your business, this auction has a wide variety for every investor. All these properties may be viewed from the comforts of your home or office by going to Rowell Auctions, Inc.
Online real estate auctions are continuing to grow in popularity, and the ease of use of the bidding process is a primary. Interested buyers should register as a bidder with Rowell Auctions, Inc., read over the terms and conditions, inspect the property, and then place bids online once bidding starts. Some bidders work closely with a broker who helps them during the auction process and closing.
The bidding has already begun and ends November 30th, 2010 so there is little time to waste. Prospective bidders may view the properties, study their characteristics and learn the auction process by logging on to the Rowell Website at RowellAuctions.com.
About Rowell Auctions, Inc:
Established in 1936, Rowell Auctions, Inc. has provided clients with the most comprehensive marketing services and a reputation for integrity for more than 70 years. The company's auction marketing professionals sell real estate and other substantial assets throughout the nation through online internet auctions and live auction events.
###