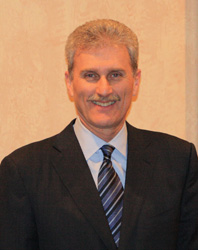 Royal Oak, MI (PRWEB) July 07, 2011
Royal Oak, MI law firm of Ribitwer & Sabbota, LLP recently launched their website, providing a valuable online legal resource to current and potential clients.
The site offers helpful information to remove some of the fear and uncertainty from the legal process, including basic information on Royal Oak, MI criminal defense laws.
Website visitors learn how the experienced Royal Oak, Michigan criminal defense & DUI attorneys at Ribitwer & Sabbota, LLP can assist them with their legal issue. The firm has developed a reputation for maintaining high ethical standards while aggressively representing clients in Royal Oak and throughout Michigan in criminal defense legal matters.
About the Firm
The firm of Ribitwer & Sabbota, LLP has over 50 years experience dealing with criminal defense and domestic violence cases. Located in Royal Oak, the firm handles cases all over Michigan. Partners Mitch Ribitwer & Jerome Sabbota are aggressive litigators and negotiators, both in the courtroom and at the negotiation table. The attorneys at the law firm of Ribitwer & Sabbota, LLP offer legal counsel primarily in the following criminal defense areas:

Domestic Violence
Drunk Driving Defense
Vehicular Crimes
The firm fights each case tenaciously, protecting their clients' individual rights. The new website explains each practice area with which Ribitwer & Sabbota, LLP are familiar in detail. The website also has biographies of the two partners of the firm, and shares the legal career of each partner in detail.
Founded in 1982, the lawyers at Ribitwer & Sabbota, LLP have more than 50 years of combined experience. For more information about the firm, please go to http://www.ribitwersabbota.com/contact-us/ or call 248-543-8000.
Ribitwer & Sabbota, LLP
26862 Woodward Avenue
Royal Oak, MI 48067
Phone: 248-543-8000
E-Mail: ribitwersabbota(at)hotmail(dot)com
# # #