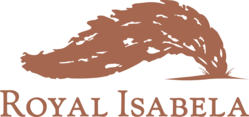 Isabela, P.R. (PRWEB) June 21, 2013
Summer is now officially here and there are plenty of reasons to visit Royal Isabela, the world-class destination resort and golf club perched on the dramatic bluffs within the 1,800-acre Costa Isabela community on the northwest coast of Puerto Rico.
Here are just a few, according to a recent list compiled by Islands Magazine, which named Royal Isabela the Best Resort in Puerto Rico:
-The edge of Royal Isabela's property has one of the most beautiful overlooks on Puerto Rico's northwest coast.
-There are only 20 casitas (1,500-square-foot houses) at Royal Isabela, so the entire place is quiet. Each casita has a plunge pool for waking up in the morning or for cooling off in the afternoon. Trees and shrubs are strategically positioned so every guest has tunnel vision out to the sea, but no peripheral vision next door.
-You want to know where dinner comes from? Hit an errant shot on Royal Isabela's hole No. 2 and you might wind up in the herb garden. "The key to great food is not ingredients," says resort chef Jose Carles. "It's fresh ingredients."
Summer guest rates are available now through the end of September, featuring the best the resort has to offer, combines the best the club has to offer in a three-day, two-night golf package:
-two nights' lodging for one or two guests in a beautifully designed, 1500-square-foot, freestanding one-bedroom casita with extensive outdoor patio space, plunge pool, and ocean views (each has a living room, bedroom, and over-sized bathroom)
-three rounds of golf for each person on the highly regarded Golf Links at Royal Isabela
-continental breakfast for two daily
The entire package is being offered for $799 (plus applicable taxes and service charges), through September 30, based on availability. (Regular rates are generally higher.) Caddies are required for each two-some. Their fees and tips are additional.
The Restaurant at La Casa offers fine farm-to-table dining with locally sourced ingredients. With the benefit of River Canyon Farm and the property's organic garden, Executive Chef Jose Carles' daily menus include local, fresh seafood, homemade pastas, and traditional Puerto Rican dishes.
The golf course, called The Links at Royal Isabela, has been highly praised since opening in 2011, earning kudos from GOLF Magazine, The Robb Report in its "Best of the Best" issue, and Cigar Aficionado. Many others are already describing it as among the best in the Caribbean as it sits high atop dramatic bluffs at the northwest edge of the island, offering magnificent views along the coast and into the Atlantic.
An experienced hospitality staff at Royal Isabela oversees attention to every detail, including transportation arrangements, in-room amenities, dinner and golf reservations, room service, concierge, and complimentary transportation around the property. The property stretches along 426 oceanfront acres with cliffs that range in elevation from 150 to 350 feet above sea level, creating an intimate paradise for the beautifully situated casitas in close proximity to the golf course and other amenities.
To book a summer guest stay at the "Best Resort in Puerto Rico," call the concierge at (787) 609-5888 or toll free at (855) 609-5888. For more information on Royal Isabela, access the web site at http://www.royalisabela.com.
# # #