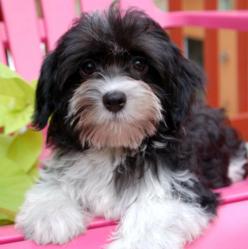 No complaints about the Havanese. Smart, sweet, love children and curling up in your lap. They have the abilty to slow your heart rate, entertain the children and make you smile endlessly!
Charlestown, RI (PRWEB) December 31, 2012
Royal Flush Havanese complaints are not what they seem. As they prepare to head over the "Fiscal Cliff", Royal Flush Havanese examines key reasons for their continual success. Lacking any serious complaints, 2012 was the most successful year in the history of the company and projections for the upcoming year are positive.
The complaints recieved at Royal Flush Havanese are genuine and owner Holly Mastroianni is available 365 days a year to puppy buyers to address their issues.
The biggest complaint is that Havanese puppies are like potato chips. You can't stop at just one. Royal Flush Havanese would like everyone to be able to afford 2 havanese puppies so they always offer a $200 discount on the second puppy, or third, etc.. "We love to see our puppies go home in pairs so they can keep each other company and entertain the family evoking twice the laughs!" Puppy owners also complain that when someone doggy sits for them, they have a hard time getting their Havanese back! Havanese don't usually like going out in the rain, a complaint which can be resolved with a very large umbrella!
There are over 70 reviews on Royal Flush Havanese's website boasting a positive experience with Holly and the company and showcasing hundreds of photos from happy, satisfied customers. The Better Business Bureau currently scores Royal Flush Havanese with an A+ rating and they are the only dog breeders in RI accredited. The BBB accredits companies based on honesty, integrity, responsiveness, trust and honoring it's promises.
Royal Flush Havanese's FaceBook page is an exciting venue where hundreds of satisfied customers post oodles of accalades and a pleathora of pictures of their Havanese puppies and adults.
Royal Flush Havanese continues to develop trustworthy relationships with each puppy buyer so that they know they have support in raising their havanese puppy or adult for a lifetime. They strive to produce the finest Havanese puppies possible and raise them in their home with an abundance of love, the best nutrition, impeccable grooming, a sanitary and immaculate environment and always the best veterinary care possible.
For these reasons and more, Royal Flush Havanese boasts it's best year ever in the history of the company and if history repeats itself, as we all go over the fiscal cliff together, even more people will turn to purchasing a Havanese puppy because of their abilty to provide endless love and affection toward their families and instead of a fleeting feeling of excitement with a purchase like a vacation or new car, the Havanese will be around for much longer for all to enjoy.