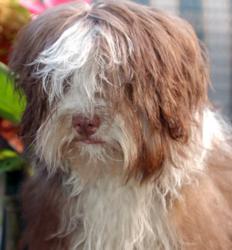 Charlestown, Rhode Island. (PRWEB) June 14, 2013
Friday, June 21st is Take Your Dog To Work Day. Royal Flush Havanese knows from long experience how dogs have an uncanny ability to bring people together. And since work places are all about teamwork that's a quality that can't be overestimated. This June 21st offices across America will have the opportunity to experience the many benefits of having dogs in the workplace. For dog lovers it's a chance to spread awareness to others about the joys of having a dog. And for those without much canine experience, it's a chance to know firsthand the love, acceptance, and companionship dogs offer in any environment.
Royal Flush Havanese offers some intriguing information about this unique phenomenon and some helpful tips for getting the most out of it. First celebrated in Great Britain in 1999, Take Your Dog to Work Day has spread internationally. From the start it's been a way to celebrate and honor the true companionship dogs offer as well as expand awareness about dog adoption and other canine-related issues.
Bringing a canine to the office offers a mutually rewarding experience for all involved. But before a dog is brought to the workplace make certain the canine is a good corporate candidate. Here's a quick checklist to guage if a dog is or not.
First, the dog must be well adjusted to having lots of people around as well as good with new environments.
Secondly, boundaries for behavior should be well established before taking any dog into a new environment. Excessive barking can turn a dog from a corporate asset to an office annoyance or worse. Remember. If a dog has behavior problems at home these will only be magnified in the office. Dogs that are shy and fearful around strangers don't do well in work environments. And if that's the case, the dog will definitely be happier at home and so will your coworkers.
But if the dog is not effected by any of these issues, chances are the dog will make an excellent office buddy. And to make the dog's transition from home to workplace easier for everyone make sure to bring some of the canine's favorite things from a home. Bringing a blanket, bed, a toy, and food and water bowl will allow a dog to feel more comfortable and relaxed. And the dog in turn will do the same for everyone in the workplace. This June 21st Royal Flush Havanese greatly encourages people everywhere to bring a dog to work!
Get useful dog-care tips and advice at the Royal Flush Havanese website. Awarded a Certificate of No Complaints and rated A+ for their outstanding dedication to honesty in the business place, customer satisfaction and ethical policies and procedures by the Better Business Bureau, Royal Flush Havanese is dedicated to outstanding service and canine-care. The only dog breeder in RI to be accredited by the BBB, Royal Flush Havanese also has received glowing reviews by they're many satisfied clients. With thousands of dedicated followers on Facbook, their commitment, passion, and love for the Havanese breed is clearly appreciated and applauded by their fellow doglovers.