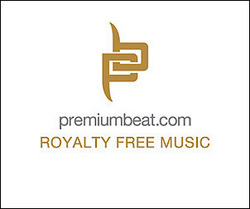 Christmas music affects us very deeply
Montreal, Canada (PRWEB) October 17, 2007
Premiumbeat.com has updated and expanded its Royalty Free Christmas Music library to better serve its growing clientele. Christmas music has always been an essential part of any media production for the holiday season. Corporations and businesses regularly use it on their websites and in e-cards to enhance their online holiday presence. Christmas music is also a major part of the offline media, such as TV and radio. What's more, clients are often treated to music-on-hold that plays to the tune of Christmas during this period.
"Nothing brings out the holiday spirit better than Christmas carols and songs," says Gilles Arbour, partner at Premiumbeat.com. "It lifts our mood and brings joy and a sense of festivity."
No wonder then that in its forecast for the upcoming 2007 Holiday Season, the National Retail Federation predicted that sales will rise this year to $474.5 billion. And a Fox News Poll showed that the winter holiday season is the most important segment of the year for North American retail businesses, often accounting for more than half of the total annual revenues, as almost 96 percent of US citizens, both Christian and non-Christian, celebrate the spirit of Christmas.
"Christmas music affects us very deeply," says specialty food shop owner Nelly Castonguay. "When we hear a song that we listened to as kids, it immediately triggers cheerful memories. We become instantly receptive."
Music is recognized as a very effective shortcut to instant mood building, and with online Christmas sales increasing year after year, savvy retailers are using it to reach their businesses goals for the Christmas season. An excellent strategy given that, retailers who once had a localized marketplace are now competing with retailers from around the world for customers.
"This year for the holiday season, we've added orchestral classical Christmas music and classical religious music to our Royalty Free Music Library. Plus, we're also displaying a whole variety of new interpretations of Christmas music from our musicians," says Francois Arbour at Premiumbeat.com. "Their music will add zest to any holiday presentation."
Premiumbeat.com is constantly adding new music to its royalty free music library. Its team of 25 professional musicians creates new, premium quality stock music and flash loops for web designers, interactive marketing agencies, video artists, motion designers, film makers, and TV and Radio show producers.
Premiumbeat.com, a royalty-free music library, is the creation of Francois Arbour and Gilles Arbour. Francois Arbour is an award-winning Macromedia certified Flash Developer, and has been working in the multi-media industry for more than 10 years. Gilles Arbour has trained thousands of people in sales and marketing in the last 20 years. Both have seen, over and over, how music moves people to action.
To see (and hear) more, go to http://www.premiumbeat.com.
###