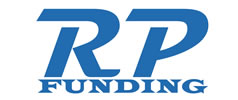 Most people will look at a zillion houses, but only talk to one person or one lender when looking for a loan – big, big mistake
Orlando, FL (PRWEB) April 28, 2011
Consumer advocate Clark Howard will be dishing out his money-saving tips for the public at an event in Winter Park this Saturday, April 30 from 10:30 am to 1:00 pm.
The event, called Clark in the Park, will be held at Central Park. Fittingly, the event is free.
Orlando mortgage lender RP Funding is co-sponsoring the event with AM580 WDBO.
Robert Palmer, President of RP Funding, is a big fan of Howard, and they share the same message when it comes to mortgages – consumers can save a lot of money by just shopping for a mortgage.
On one of his recent broadcasts, Howard talked about a costly mistake that home buyers make. "Most people will look at a zillion houses, but only talk to one person or one lender when looking for a loan – big, big mistake," said Howard.
RP Funding's message to consumers is the same – shop for a mortgage.
"People price-shop for cars, electronics, food – just about everything," said Palmer. "They need to do the same for a mortgage because the savings can be in the thousands of dollars."
Consumers that do shop around for a mortgage often end up using RP Funding, because the company does not charge any fees – period.
"We think the interest that a consumer pays on a loan is enough," said Palmer. "We don't see the need to charge people for underwriting, loan origination fees, credit reports or anything else."
Clark Howard spoke on his radio show about his experience in shopping for a mortgage. "The differences were dramatic," he said.
He, like Palmer, tells people to compare rates, points and closing costs from several lenders.
"You will save huge money most of the time," said Howard.
###