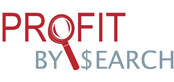 Candidate Research : Building a targeted applicant list using research, with access to the internal database or ATS & Job Boards
(PRWEB) October 06, 2012
#1 Recruitment Process Outsourcing Company of India, Profit By RPO introduced its Offshore Research Specialist to the market, who will efficiently support any organization with its recruitment department. The RPO company of India has been in the business for a good long time and in this span of its service in the industry, the company has seen all the ups and downs that can be faced in the job profile of an RPO company. The challenges that the company has come across has helped it regulate the services its offers accordingly so that the requirements can be met efficiently according to a situation.
An Offshore Research Specialist can help an organization with the following services:
Analysis of Positions & Requirements : If a company already has an internal recruitment process established for generating qualified manpower for its business operations, then RPO can greatly enhance and assist this process with Offshore Research Specialist. Tasks such as initial screening of candidates based on their resume and experience and matching it with the existing open positions within a company can be successfully accomplished by such resource. The Offshore Research Specialist can greatly assist an existing recruitment operation by providing a client with an added advantage of professional help in analyzing the different positions and leveraging the existing resource pool to bring out excellent results.
Candidate Research : Building a targeted applicant list using research, with access to the internal database or ATS & Job Boards (Dice, monster, Career Builder etc), the specialis will also provide this targeted applicants data to the existing recruitment department so they could hire the best candidate for the job.
Benefits :
2+ Yrs Experience
Flexible, scalable
Universal best hiring practice
90% reduction in recruitment agency costs
About Profit By RPO
Profit By RPO is the leader in Data-Driven Workforce Selection, enabling employers to improve productivity, retention, and customer satisfaction. It is the only solution that ties employee productivity data to hiring decisions, and uses this to improve the entire recruiting process. With the insight gained from on the job employee data used to calibrate workforce selection, companies can measurably improve their operations, brands and bottom lines. The solution easily adapts to changing business environments or product direction. When replacing existing screening solutions with Profit By RPO, clients report increased employee productivity of 5-10% while improving retention by 20-30%. Profit By RPO delivers data-driven certainty with a streamlined process that easily integrates with existing workforce management and HRIS solutions. Visit http://www.profitbyrpo.com or call +1-888-322-7617.