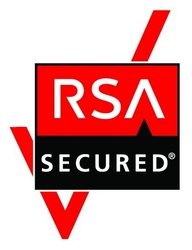 San Francisco, CA (PRWEB) February 18, 2011
NetClarity, Inc., the leading provider of Network Access Control technology in the marketplace today unveiled Second Generation (2G) Network Access Control (NAC) during the RSA Conference 2011 and with RSA®, The Security Division of EMC (NYSE: EMC). The company claims that it is much more than another NAC solution, it's a NAC revolution. In the same vein as cellular phone technology has evolved from very costly and cumbersome 1G phones to 2G, then 3G and now 4G, NetClarity is now delivering the industry's first 2G NAC appliance into the marketplace, an RSA Secured®, certified solution.
These NACwall 2G appliances now include integration with RSA's enVision® product line, will be available in production volumes in Q1 2011. The NACwall 2G appliances help solve the biggest threat to network security today, specifically, the threat posed by rogue, untrusted assets inside the firewall.
By using patented agent-less technology, these second generation appliances, when combined with cloud update services provide comprehensive protection against unauthorized access to networks today. The first generation of NAC stalled because of complexities, high cost to deploy and network infrastructure disruptions causing outages and reduced employee productivity.
NetClarity has solved these problems with development of a fast, easy to deploy, cost effective 2G NAC solution.
What also makes this revolutionary is the convergence of device security, identity management and network security in a single product SKU that plugs into a network in a non-inline, agent-less fashion. All devices are properly identified, even the 'unmanageable' such as Blackberry, iPhones, iTouches, trusted and rogue laptops, wireless routers and much more. User identities are detected and enforced across identity management systems including Microsoft Active Directory, bound to their proper office, location, VLAN and MAC address, in real-time. Finally, new threats and vulnerabilities are discovered and remediated for internal network security and intrusion defense.
"By integrating the RSA enVision platform with NetClarity's 2G NAC solutions, together we're helping customers solve a critical pain point in identity management and internal network access control - gaining real-time detection, alerting and correlation of internal threats across the IT infrastructure, including managed and unmanaged mobile devices," said Tom Corn, Chief Strategy Officer for RSA, The Security Division of EMC.
"Our new NACwall 2G appliances are 1/4th the price of first generation (1G) NAC solutions with deployment speeds up to 100x faster than 1G. We have revolutionized the NAC marketplace and are proud to say that NAC is finally affordable, effective and a must-have for all critical networks. We're thrilled to collaborate with RSA as we together bring cost-effective NAC solutions to the Enterprise." said Hal Charnley, President/CEO, NetClarity, Inc.
About NetClarity, Inc.
NetClarity is the only provider of Second Generation Network Access Control technology and products in the marketplace today. We have been developing patented intrusion defense technology using industry standard protocols, since 2003. NetClarity sells a scalable suite of industry standard rack-mountable hardware appliances, known as "NACwalls", through channel partners and OEMs worldwide. NetClarity is located in Bedford, MA with offices in Europe, Asia and the Middle East. For more information, visit us at http://www.netclarity.net.
NetClarity, NACwall, 2G NAC, EasyNAC and the NetClarity logo are trademarks of NetClarity, Inc. CVE is a registered trademark of MITRE Corporation. enVision® is a registered trademarks of RSA, The Security Division of EMC. All other marks are trademarks of their respective companies.
Press Contact:
Sarah Ledder, Marketing Manager
Email: sarahledder (at) netclarity (dot) net
Tel: 1-800-874-2133 x2010
NetClarity, Inc.
###