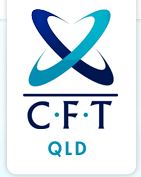 It was quick, easy and enjoyable with the mix of videos and quizzes.
Palm Beach, QLD (PRWEB) June 25, 2012
If you need to take an RSA course online, now could be the perfect time to get it as representatives from CFT QLD announced the company's decision to lower its prices.
"CFT QLD has a great deal, reducing Queensland OLGR RSA from $75 to $65," said Joanne Ballantyne, owner and director of CFT QLD. "We're very excited about this $10 discount, which we plan to be an ongoing offer."
CFT QLD provide nationally recognized training in RSA (responsible service of alcohol), RSG (responsible service of gambling), food hygiene or food handler courses food safety supervisor courses (FSS), RMLV courses (responsible management of licensed venues); CLO (customer liaison officer) course.
Ballantyne explained that what makes the company different from most companies is the fact that it provides support from 7 AM to 10 PM daily.
"That includes phone support and online chat during business hours and email support to 10pm," Ballantyne noted, before adding, "We offer quality training that ensures all participants have the full knowledge of state and/or national regulations. We provide free reprint of certificate, and courses are 100 percent online and can be completed on Mac, PC and now also including the iPad and the iPhone."
Tom Fleet described the company's RSA online course as one of the best he has ever taken in his life.
"I did my RSA certificate online through CFT QLD," Fleet recalled. "It was quick, easy and enjoyable with the mix of videos and quizzes. The information was well presented and easy to understand. I didn't complete my RSA at the one time and I was able to simply print out my two certificates once my course was completed. I was able to start my promotions job the very next day. Great work CFT QLD and thanks so much for making it so easy and fun."
Another student, Madison Eagles, said she has loved being able to do the RSA certificate at home anytime.
"It sure beats running into some dull office in the city, wasting the whole day and be charged more," said eagles. "I found this allowed for better concentration and less distraction. I found the whole course was self explanatory and easy to understand."
For more information, please visit: http://www.cftqld.com.au/
About CFT
CFT QLD is a licensee for CFT International Pty Ltd who is a Registered Training Organization (RTO # 21120) that delivers training courses to the hospitality industry. Our training focus is on "what you need to know" backed up with excellent customer service. Our learning material is clear, concise and delivered in an enjoyable way.
CFT International Pty. Ltd. (formerly The Clean Food Training Company) was established in 1999 to support businesses involved in the production, handling and service of food to comply with National Food Safety Standards. CFT QLD has been a licensee since 2001.
###