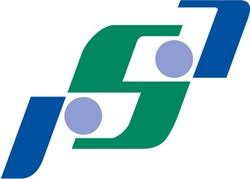 It's an honor to be recognized for our achievements in 2007 and look forward to exceeding them in 2008.
Houston, TX (PRWEB) July 1, 2008
RSA Corp, a Houston-based business technology services and IT staffing firm, was recognized as one of the top 10 revenue-producing staffing firms for NPA, The Worldwide Recruiting Network on its Top 40 Firms list. Rankings were determined by the total amount of shared revenue generated from successful placements in 2007. Recognitions were presented at the organization's 2008 annual conference in Nashville, Tenn.
"This highly distinguished award demonstrates our recruiting diligence and commitment to finding the best candidates for our clients," said George Black, president and CEO of RSA. "It's an honor to be recognized for our achievements in 2007 and look forward to exceeding them in 2008."
Overall, RSA received eight total awards, including:

Top 40 Firms Award
Ten Times Quota Award
Top Ten Consultants Award
Consulting Excellence Award
Recruiter Excellence Award, two platinum-level and two silver-level awards
Founded in 1956, NPA is a cooperative recruiting network_title_RSA home page on NPA network that connects staffing companies from across the globe and provides them a resource to recruit internationally and share best practices. Members interact to locate hard-to-find candidates and benefit from each other's industry expertise.
To ensure high quality of service, NPA has stringent membership prerequisites and performance requirements. All members are part-owners and benefit from global access to industry specializations and high-quality candidates. RSA has been a member-owner since 1982 and has generated more than $12 million in placement fees.
About RSA
Founded in 1980 as Robert Shields & Associates, RSA Corporation is a Houston-based business technology services firm that solves business problems and helps companies grow, through technology. RSA offers enterprise resource planning (ERP) services, business technology advisory services and small-to-medium business IT support. As a strategic partner, RSA examines each client's business vision and then innovates technology solutions to support that vision.
RSA also provides IT staffing services, specializing in PeopleSoft, Oracle and JD Edwards consultants, Java and .NET developers, and software engineers. RSA connects with highly skilled candidates from across the globe and offers contract staffing, contract-to-hire, permanent placement and payroll services. For three years, RSA has been recognized by the Houston Business Journal and FastTech 50 as one of Houston's fastest-growing technology companies. In 2007, RSA was acknowledged by Inc. magazine as one of the 5,000 fastest-growing U.S. companies. For more information, visit RSACorp.com.
###