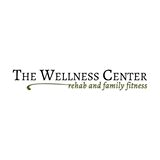 Erin Hoversten-Majewski, Rehabilitation Coordinator with Millennium Physical Therapy and Sports Medicine states, "The addition of the RSL Wellness Center expands our ability to provide quality rehabilitation services to not only the residents of RSL"
Eagle Grove, Iowa (PRWEB) November 01, 2016
The community of Eagle Grove, Iowa now has a full service 24-hour fitness center that has bikes, NuSteps, Ellipticals, free weights and weight machines. The swimming pool is available during staffed hours and the facility offers a variety of membership options.
Therapy services are also offered with a doctor's order and insurance preauthorization. Options include Occupational Therapy, Physical Therapy, Speech Therapy, AquaticTherapy and Geriatric through Pediatric Patient Therapy provided by Millennium Therapists and licensed staff.
Rotary Senior Living is a full campus of care facility and the addition of the RSL Wellness Center extends the services they are able to provide for the community as well as the residents of RSL.
At The Wellness Center, the staff and management believe that fitness is not a hobby, but a way of life. Rotary Senior Living believes that the Wellness Center should be like a second home for all of their residents and the community. Whether you exercise every day, never stepped into a gym before, or need therapy - The Wellness Center is staffed and managed to help shape the new you.
Staffed hours include Monday through Thursday from 7 am to 9 pm, Friday 7 am to 4 pm, Saturday 9 am to 2 pm and on Sunday from 1 pm to 5 pm. 24-hour access is available with an add on fee to the membership.
Erin Hoversten-Majewski, Rehabilitation Coordinator with Millennium Physical Therapy and Sports Medicine states, "The addition of the RSL Wellness Center expands our ability to provide quality rehabilitation services to not only the residents of Rotary Senior Living but to the Eagle Grove and surrounding community. Everyone will be able to benefit from our therapy, wellness and fitness services."
RSL Wellness Center is located at 801 SE 5th Street, Eagle Grove, Iowa. Additional information is available at http://www.rslwellnesscenter.com and by calling 515-448-4599. Follow along with Facebook. Rotary Senior Living is a full campus of care located at 620 SE 5th Street in Eagle Grove and information online at http://www.rotaryseniorliving.com