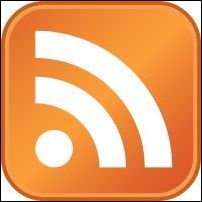 We really want everyone to be able to get the most out of our technological advances without having to understand its inner workings. RSS is one of those technologies that PRWeb adopted on behalf of its customers over 6 years ago. Over 20,000 companies have made use of our RSS technology because of its simplicity
Ferndale, WA (PRWEB) August 7, 2006
PRWeb, the established leader in RSS syndication of press release content, today announced that it has enhanced its RSS press release feeds to work with customer's domain names.
"For users who understand the value in driving traffic to their own sub-domains and the value of RSS, this becomes a very important tool," commented David McInnis, PRWeb's Founder and CEO. "The ease of client implementation makes this a huge win for our users."
For the past several years, PRWeb has offered customers the ability to generate and manage custom press feeds from within their PRWeb management consoles. More than 20,000 companies and organizations that distribute press releases through the PRWeb platform have used the service, which has been free with upgraded distribution. The feed requires no customer maintenance once set up. Each time a press release is distributed through PRWeb, it is automatically appended to their custom hosted RSS press feed.
To activate a custom press release feed, PRWeb users simply need to create an RSS grouping for their press release and file each new release under the grouping of their choice. Until today, the feeds have been hosted under the PRWeb RSSPad.com domain. For example, the press feed for Southwest Airlines is located here: http://www.rsspad.com/rss2/3837.xml. The new service now allows users to map their own domain name to the feed, providing increased traffic to their individual domain. For example, http://www.rsspad.com/rss2/6047.xml becomes http://rss.iconomy.com/ and http://www.rsspad.com/rss2/7370.xml becomes http://rss.richcontent.com.
"I cannot believe that PRWeb was willing to make this happen for me. It was simple and allowed me to check that whole RSS thing off my list of to dos," said Mark Allen, PR and online visibility advisor for Iconomy.
The new service is being offered complimentary to any company that has used a minimum of $2,600 worth of PRWeb press release newswire services in a calendar year. Companies not meeting the minimum distribution threshold can still purchase this enhanced RSS feature for a $300 annual subscription.
"We really want everyone to be able to get the most out of our technological advances without having to understand its inner workings. RSS is one of those technologies that PRWeb adopted on behalf of its customers over 6 years ago. Over 20,000 companies have made use of our RSS technology because of its simplicity," remarked Al Castle, CIO for PRWeb.
David McInnis and PRWeb staff will be available to discuss these hosted RSS enhancements at the Search Engine Strategies Conference August 8 and 9 in San Jose, Calif.
About PRWeb International, Inc.
PRWeb, the Online Visibility Company™, is recognized as the Internet's leading online news and press release distribution service worldwide. Since 1997, PRWeb has been changing the way businesses, marketing departments and public relations firms think about press releases. While press releases were a tool once used exclusively for communicating with the media, PRWeb was the first company to develop a distribution strategy around direct-to-consumer communication. PRWeb is also the first company to build and offer a search engine optimized platform for press release distribution. For more information, visit PRWeb's corporate site at http://www.prweb-inc.com.
Contact:
David McInnis
Founder & CEO, PRWeb
360-312-0892
# # #