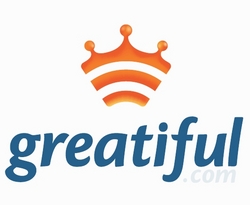 Greatiful is RSS on steroids
Great Neck, NY (PRWEB) March 4, 2011
Greatiful.com was launched in the Internet last week. It is a service expanding features of standard RSS feeds of blogs and news sites. As the authors of the web site (a team from Hong Kong) claim, "Greatiful is RSS on steroids."
Most web site features are available only after registration. One of such features enables content publishers to raise money. RSS feed owner registers it in the Greatiful.com catalog of feeds, sets its format and price on access to the feed. Greatiful.com markets the feed offering users to subscribe for paid access to it and collects payment from users using such payment systems as Paypal and Moneybookers. A feed owner gets 70% from each sale of feed content or subscription to the feed.
One more attractive feature of Greatiful for publishers is providing advanced statistics of access to a feed, subscriber numbering, geostatistics, time statistics, news popularity statistics, and many other types of statistics. Content publishers get it all absolutely free.
An access to popular RSS feeds interface is provided to subscribers ads free and free of charge. You can use virtually any mobile device (all popular mobile phones and tablet computers are supported), personal computer, and notebook to read the content.
The service is really sophisticated: modern design, Web2.0 and AJAX, excellent usability. It will certainly help to make the service very popular.
Finally, it is worth to read what Alex Hofford, originator and CEO of Greatiful.com said, "Subscription to digital content market is not our idea, but the way it is implemented in Greatiful.com is really astonishing and transparent."
###