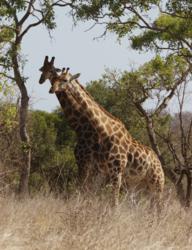 If I were to put all my top destinations into a single itinerary, it would finish up very similar to this new one from Regent.
London and Box, Wiltshire (PRWEB UK) 31 May 2013
In response to client feedback, all-inclusive luxury cruise line Regent Seven Seas Cruises has launched 10 new cruises with expanded itineraries which include sailings to sought-after destinations such as Tahiti and South Africa, shifting the emphasis in their Autumn 2014 cruise calendar away from Europe to feature more exotic itineraries, in particular to the South Pacific and Africa.
A sure winner for Seven Seas Voyager is the new 30-night itinerary from Dubai to Cape Town, where guests will enjoy breathtaking scenery, discover big game on guided safari tours and relax on luxurious beaches. This exciting itinerary includes overnight calls in Mumbai, India; Male, Maldives; Port Victoria, Seychelles and Cape Town, South Africa, with visits to Mombasa, Kenya; Zanzibar, Tanzania; Maputo, Mozambique; and Richard's Bay and Durban, South Africa.
Kit Williams, cruise specialist from tailor-made travel consultancy Silver Compass said: "If I were to put all my top destinations into a single itinerary, it would finish up very similar to this new one from Regent. Cruising the Indian Ocean, India's West coast and Africa's East coast, finishing in Cape Town, is a dream cruise experience. And the best bit is that with Regent there is an excellent range of included excursions to enable guests to make the most of these fascinating destinations."
Another new itinerary sure to be popular leaves on December 17th 2014 from Papeete, French Polynesia and arrives in Auckland, New Zealand 17 nights later, with the added bonus of spending Christmas Day in Tonga. What a fabulous Christmas present for someone very special!
Some previously scheduled Mediterranean sailings for Seven Seas Mariner and Seven Seas Voyager during the period between September and December 2014 have been cancelled to allow for the new cruises.
Graham Sadler, managing director of Regent Seven Seas Cruises, said "The changes to our 2014 sailings are as a result of feedback we've received from our esteemed guests and agent partners about the desire for expanded voyages... We have shortened the 2014 Mediterranean season to feature these new voyages to some very exciting destinations instead."
Listed below are the new itineraries:
Seven Seas Mariner cruises:

23 September 2014 | 10 nights | Mediterranean Jewel | Venice to Rome
23 September 2014 | 41 nights | Transatlantic Escapade | Venice to Miami
3 October 2014 | 10 nights | Iberian Tapestries |Rome to Lisbon
3 October 2014 | 31 nights | Timeless Treasures | Rome to Miami
13 October 2014 | 21 nights | Atlantic Crossings | Lisbon to Miami
3 November 2014 | 16 nights | Coast to Coast |Miami to Los Angeles
3 November 2014 | 34 nights | Panama Canal & Polynesia | Miami to Papeete
19 November 2014 | 18 nights | Pacific Ocean Wonders |Los Angeles to Papeete
7 December 2014 | 11 nights |Pearls of Polynesia | Papeete to Papeete
17 December 2014| 17 nights |South Pacific Discovery| Papeete to Auckland
Seven Seas Voyager cruises:
18 September 2014 | 43 nights | Europe Conquest | Copenhagen to Istanbul
30 September 2014 | 31 nights | European Wonders | Amsterdam to Istanbul
21 October 2014 | 10 nights |Mediterranean Mystique |Rome to Istanbul
31 October 2014 | 21 nights | Legendary Sands |Istanbul to Dubai
21 November 2014 |30 nights | Indian Ocean Odyssey | Dubai to Cape Town
These new 2014 cruises can be booked by calling Silver Compass on 0208 305 0350 or by emailing info(at)silvercompass(dot)co(dot)uk.
About Silver Compass:
Silver Compass is an award-winning tailor-made travel agency based in London and Wiltshire with a passion for exceptional service. Accredited as Cruise Experts by CLIA (Cruise Lines International Association), their cruise specialists look after every detail and thrive on matching the right cruise to the customer.