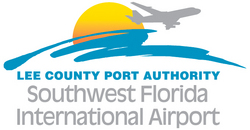 Fort Myers, FL (Vocus) September 17, 2009
Southwest Florida International Airport (RSW) received two industry awards from Airports Council International – North America (ACI-NA) in the 2009 Excellence in Marketing and Communications Contest. The airport received Second Place: Newsletters/Internal or Email for its Lee County Port Authority Employee Newsletter and Second Place: Special Events for The Berlin Airlift - Honoring a Historic Friendship between the United States and Germany at Southwest Florida International Airport event.
The competition, which is held annually, received nearly 250 entries from more than 62 airports of all sizes throughout the U.S. and Canada. Entries encompass work in public relations, communications and marketing and provide airports the opportunity to be honored for the quality of their work. The 2009 contest judges included 31 communications and marketing professionals in the Washington, D.C. area.
The Lee County Port Authority (LCPA) employee newsletter, What's Up, was created to enhance internal communications, educate employees about airport initiatives and provide a forum to acknowledge the achievements of the workforce. The newsletter is produced in-house every other month using electronic technology for distribution - making it a cost-effective, sustainable project.
A traveling photo exhibit, "The Berlin Airlift: A Legacy of Friendship," was brought to RSW in January 2009 as part of the airport's "Art in Flight" program. Working with the Honorary Consul of the Federal Republic of Germany for Southwest Florida and the Alliance for the Arts, LCPA hosted a reception honoring six Southwest Florida Berlin Airlift veterans. The event celebrated the 60th anniversary of the Berlin Airlift, commemorated the friendship between the United States and Germany and showcased the airport's role in facilitating international tourism and trade by having nonstop service to Germany.
ACI-NA represents local, regional and state governing bodies that own and operate commercial airports in the United States and Canada. ACI-NA member airports enplane more than 95 percent of the domestic and virtually all international airline passenger and cargo traffic in North America. Nearly 400 aviation-related businesses are also members of the association, which is the largest of the five worldwide regions of Airports Council International.
Southwest Florida International Airport served more than 7.6 million passengers in 2008 and is one of the top 50 U.S. airports for passenger traffic. No ad valorem (property) taxes are used for airport operation or construction. For more information, log onto http://www.flylcpa.com.
###