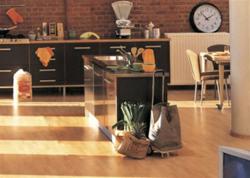 Best Customer Service on the Internet!
Fishkill, NY (PRWEB) October 01, 2011
RTA Flooring is expanding to include hundreds of flooring products. The site launched in February 2011 and has been so well received that the company is announcing this major expansion less than one year after it set up shop on the web.
Tyler Ackerman, CEO of TheRTAStore.com and RTAFlooring.com says, "We are excited to be able to offer so many new types of flooring at such affordable prices. Our incredible customer service model has enabled us to find great success in both the discount flooring and kitchen cabinet industry, and we continue to show our customers how much we appreciate them by offering them even more savings and options."
The new RTAFlooring.com website features tips on choosing the right flooring and a special offer that changes regularly. RTAFlooring.com offers cork, bamboo and hardwood flooring options, as well as laminates, deck tiles, rugs and deco-laminate tiles. Customers can also request samples of the flooring prior to placing an order. RTAFlooring.com carries products from well-known flooring manufacturers like Award, Feather Lodge, US Floors, Hawa, Shaw, HandyDeck and others.
RTAFlooring.com is the sister site of TheRTAStore.com, and this expansion comes on the heels of TheRTAStore.com landing on the "Second 500" list from Internet Retailer magazine. With a 1,873 percent growth rate from 2009 to 2010.
About RTAFlooring.com:
RTAFlooring.com is a family-owned and operated online retailer of flooring products.The company sells products from reputable companies customers know and trust.
# # #