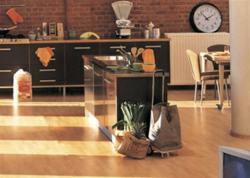 Fishkill, New York (PRWEB) November 24, 2011
RTAFlooring.com announces that it has greatly added to its product line-up of flooring options in celebration of Black Friday and Cyber Monday. The expansion includes hundreds of new products in laminate, bamboo, cork and hardwood flooring, as well as area rugs, carpet tiles and more.The retailer now offers almost a thousand different options for flooring.
"Every time we get new products in, it's a cause for celebration,"the company spokesperson says."Everyone likes to have more choices, and it's exciting that we're able to offer our customers even more flooring options just in time for the holidays."
RTAFlooring.com offers flooring options from big name manufacturers like Award, Feather Lodge, USFloors and Hawa. The retailer also carries a massive selection of hardwood and laminate flooring from Shaw, including almost 500 different items in that line alone. With hundreds of new additions to the site's offerings and free shipping on all samples, customers who have used the site say they are able to easily find what they are looking for.
About RTA Flooring:
RTAFlooring.com is the sister site to TheRTAStore.com, which earlier this year was listed on Internet Retailer's "Second 500" list of the fastest growing online companies.RTAFlooring.com was created in early 2011 to expand the company's offerings to include everything from hardwood floors to rugs. The family-owned and operated retailer offers flooring for both residential and commercial use at a fraction of a price of the big box stores.
###