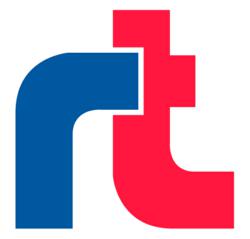 "This is not your parent's investment environment, let alone your grandparents,"
Charlotte, NC (PRWEB) December 18, 2012
A new survey of small to medium-sized business owners finds that 60 percent of employees believe their parents had an easier time achieving the "American Dream"
According to a recent Principal Financial Well-Being Index: Business Owners (http://www.principal.com/wellbeing), just under one in five people have created a financial plan. The most alarming statistic the report shows is that sixty-percent of employees believe their parents had an easier time achieving the American Dream than they will. 44 percent of employees who use a financial professional rated themselves as financially healthy, compared to twenty-five percent of employees who do not use a financial professional.
"This is not your parent's investment environment, let alone your grandparents," says James Roberts, Founding Principal of Roberts & Team Wealth Management Group, in Charlotte, NC. "With increased volatility in the stock markets, decreased guaranteed income sources in retirement, and a Social Security system that is doubted by many, the emphasis falls squarely on the shoulders of Americans to provide for their own futures. "
Before the 2008-09 economic crisis, there was a fuzzy grey line when consumers decided between using a financial professional or not. However, Roberts believes that the distinction has become much clearer since the Great Recession. Roberts believes there has been a shift in the societal paradigm.
Financial planners are professionals who study the market, understand obstacles that are present, and are able to provide objective, unbiased recommendations that may be of great assistance to those confused about where to go next.
Roberts & Team Wealth Management Group provides free resources at http://www.rtwealth.com, where consumers can begin researching tools to help them in their goal planning.
CONTACT:
James Roberts –
Roberts & Team Wealth Management Group
Investment Advisor Representative: Securities and Advisory Services offered through Multi-Financial Securities Corporation, member FINRA, SIPC.
[email protected]
301.775.3336
###