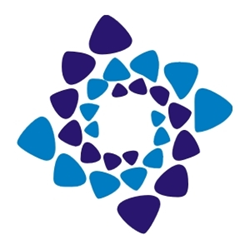 We are absolutely thrilled about the increased functionality of the new website and eagerly anticipate its launch.
(PRWEB) March 29, 2010
CAS Enterprises, Inc.'s flagship website, TheAwristocrat.com, announced today that it is preparing to launch a newly developed website during the Spring of 2010. The newly developed website will add several functionality enhancements and website visitor interaction to better serve existing and future customers of CAS Enterprises, Inc.
Founder and CEO, Clark A. Swihart, commented, "We are absolutely thrilled about the increased functionality of the new website and eagerly anticipate its launch." Mr. Swihart continued, "The interactive design tool is so much fun to play with and will allow our customers to see exactly how their finished product will look."
TheAwristocrat.com, known for being the North American leader in the sales of Rubber Bracelets & Custom Silicone Wristbands, is adding an online design tool that will allow website visitors to choose the product they wish to customize and then customize it online by choosing an existing design, uploading their own design or logo, entering in a text message with the option to select from a multitude of fonts and text sizes, and choosing their preferred product and print colors.
TheAwristocrat.com's new website will not only allow their customers to design their products online, but also give them the ability to view and immediately approve their proof. This will dramatically increase turnaround time by eliminating the tedious back-and-forth emails of product layouts and revisions.
Yet another new feature that will be added is a dynamic quantity pricing system that gives the customer the absolute best price based on the quantity that they order. For example, most companies only offer a discount if you order enough product to meet the quantity discount such as having to increase your order to 1,000 Custom Drawstring Backpacks from 500 to qualify for a discount. With TheAwristocrat.com's dynamic quantity pricing system, a customer could order as few as 510 and still qualify for a small discount from the 500 price point. As the customer increases their quantity in whatever amount, their discount is increased accordingly. This a great benefit for those who need those in-between amounts.
Although Rubber Bracelets & Silicone Wristbands are still the top seller at TheAwristocrat.com followed by Personalized Custom Dog Tags, they continue to add exciting new products such as Customized Lanyards, Slap Bracelets, Foam Fingers, Custom T-Shirts, Tote Bags, Leather Bracelets and more. Several new products will be introduced this year with the focus being on lightning fast in-house production and low minimum quantities.
###