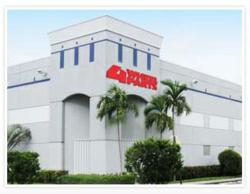 Miami Gardens, FL (PRWEB) September 25, 2012
4 Wheel Parts Miami Gardens is offering a number of customer appreciation initiatives for vehicle owners heading into the Autumn driving season. With the sudden change in weather, a vehicle needs a comprehensive check-up to make sure that it's ready for cooler, wetter climate patterns. 4 Wheel Parts Miami Gardens is offering a coupon for a free 42-point vehicle inspection, which will ensure a vehicle is ready to meet the demands of harsher weather. 4 Wheel Parts Miami Gardens will also offers several other deals for customers through the end of September.
Other bargains include free mounting and balancing when customers purchase a set of tires and wheels, 50 percent off the price of installation for any items purchased in-store at 4 Wheel Parts Miami Gardens, including a Rubicon Express lift kit or other Rubicon Express products. Also, 4 Wheel Parts Miami Gardens will offer a $50 gift card good for parts and services with any purchase more than $500. All deals are available in-store, and expire on September 30, 2012.
The deals at 4 Wheel Parts Miami Gardens will take place in conjunction with a series of customer appreciation initiatives taking place at 4 Wheel Parts stores located throughout the United States. These initiatives include free 42-point inspections, special offers on services and installations, and customer appreciation runs that give off-road enthusiasts a chance to go off-road and enjoy a fun, festive, family-friendly event. In addition to the customer appreciation initiatives, 4 Wheel Parts regularly offers competitive prices along with a strong commitment to customer service. Other events will take place throughout the Fall at 4 Wheel Parts stores around the country.
About 4 Wheel Parts: 4 Wheel Parts at http://www.4wheelparts.com is a retailer and service provider specializing in aftermarket parts for off-road and 4x4 enthusiasts. With 56 locations nationwide, 4 Wheel Parts supplements its retail centers with a robust mail-order and e-commerce distribution network to serve customers around the country and around the world. 4 Wheel Parts carries a large inventory of truck and Jeep parts, including lift kits, tonneau covers, tires, winches, and more.