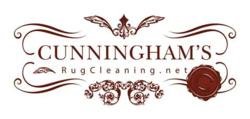 Chip is an example of the type of individual who cares about consumers and their belongings as well as his industry. He has demonstrated the desire to provide customers with thorough, professional and caring service
Baltimore, MD (PRWEB) August 22, 2012
The Institute of Inspection, Cleaning, and Restoration Certification (IICRC) is proud to announce that Chip Cunningham of Cunningham's RugCleaning.net in Columbia, MD recently has qualified by education and examination as a Certified Carpet Cleaning Technician. This student has sacrificed many hours and a great deal of time and study to reach this level of certification.
Tom Hill, IICRC Executive Administrator, states Chip is an example of the type of individual who cares about consumers and their belongings as well as his industry. He has demonstrated the desire to provide customers with thorough, professional and caring service for the cleaning of fine rugs.
The IICRC is a nonprofit certifying and standard-setting organization dedicated to raising industry standards through technical proficiency. By administering a strict process of certification, the IICRC provides a means by which customers can receive the highest quality of service from trained, knowledgeable, professional technicians.
Chip Cunningham joins the ranks of the true professionals within the cleaning, restoration and inspection industry. The IICRC welcomes his participation and continuing education.
About Cunningham's RugCleaning.net
Cunningham's Rug Cleaning serves the Greater Washington DC, Annapolis & Baltimore area with pick-up & delivery for antique and heirloom and Oriental rug cleaning. Solely focused on cleaning methods that are safe for the rug and safe for the owners they use only they safest methods throughout the entire rug cleaning processes. No harsh chemicals, dangerous contaminants, or harmful cleaning methods are ever used on the rugs. Traditional Turkish bath immersion techniques are used in combination with a centrifugal drying process to remove all contaminants and particles safely, gently and completely. This type of care in rug washing returns a rug to it's healthy and safe condition with the proper cleaning it deserves. All without exposing it to harsh processes or chemicals. Learn more about the Cunningham's and their Baltimore rug washing services at http://www.rugcleaning.net