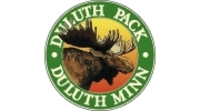 little stock of leather and tools
Duluth, MN (Vocus) July 16, 2009
In decades past United States fashion trends migrated East, but now markets such as Japan are setting the standards of fashion and the West is following suit. The current trend is surprising fashionistas from coast to coast as clothes and accessories goes rugged and outdoorsy. Items once limited to campers and hikers are showing up in popular fashion magazines, such as Lucky Magazine, which is quickly becoming a must-have guide for the fashion-conscious and recently featured an outdoor clothing and accessories supplier Duluth Pack.
Duluth Pack, which has been in business since 1882, has seen a dramatic jump in sales as their clothing and accessories has become the hot items in main stream popular culture. Tom Sega, CEO of Duluth Pack stated "For over 125 years we have been selling to hard core campers and hikers who need our clothing and accessories to last them through rough terrain or cold weather, but now we are seeing the fashion aware ordering our clothing for a unique, rugged look that isn't mainstream and is authentically rugged."
The trend started late last fall when the world's most popular designers caught on to the Japanese markets push for rugged attire. Designers then paraded their plaid, canvas and leather clothed models down the runway as if they were pulled out of the Adirondacks and put on stage. "The idea that men are manly, strong, tough and a survivor is the hot look in mainstream fashion these days," stated Tom Sega. He continued on to say "Not only are men wanting to look more masculine, but women are wanting to look less high-maintenance and more naturally beautiful. Men want to see a women that they can take for a walk through the woods or on a camping trip. Earthy is the new sexy."
With fall fashions starting to appear for 2009, the Japanese market continuing to focus on plaids, wools and leather and fashion weeks already ramping up to include rugged apparel and accessories there is no doubt that companies like Duluth Pack will continue to see skyrocketing sales from fashionistas who are looking for authentic outdoor attire.
About Duluth Pack:
The Duluth Pack has its humble roots in a poor French-Canadian named Camille Poirer, who made his way west to Duluth. Arriving here in 1870 with his "little stock of leather and tools", he began a small shoe store and quickly made a go of it in this booming frontier town on the shores of Gitchi Gummi. On December 12, 1882, Camille filed for a patent on a new type of canoe pack. It was a canvas sack that closed with a buckled flap, had new-fangled shoulder straps in addition to the traditional tumpline, a revolutionary sternum strap and an umbrella holder (for portable shade in this newly cutover country). Known then as the Poirer pack, this northwoods classic is referred to today as the original Duluth Pack.
# # #