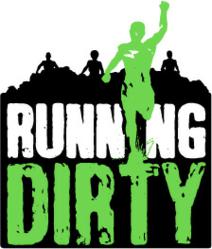 "We've developed a 4 mile race, jam-packed with challenging and entertaining obstacles that our runners will love."

-Aaron Wilson, Marketing Director, Running Dirty
Frederick, MD (PRWEB) June 24, 2013
Thrill seeking athletes will soon have the option to satisfy their appetite for adventure and challenge. Running Dirty, a new venture by the nationally recognized event producers The Epic Brands, is set to make its mark on the popular mud run craze in Frederick, Maryland on August 3, 2013.
Running Dirty's 4-mile course will take place at Crumland Farms, located at 7612 Willow Road in Frederick, Maryland. Racers will be challenged with 23+ obstacles, including a "Hell Mile," based off the Navy SEAL BUD/S Training which will push participants to the brink on every level. Race registration includes a complimentary beverage, event t-shirt, race bib, and an epic after party.
"We are very excited about bringing Running Dirty to Frederick on August 3rd," said Aaron Wilson, marketing director of Running Dirty. "We've developed a 4 mile race, jam-packed with challenging and entertaining obstacles that our runners will love and when you finish Running Dirty, the event isn't over."
An epic party will follow the race with prizes awarded to the best race times for each division and gender, best costume, best team theme, and more. The after party will also offer performances from local cover bands White House Effect and The Piranhas, a DJ, beer pong, a keg tossing contest, and much more.
Running Dirty is a proud supporter of the Navy SEAL Foundation and a portion of all registration fees will be donated to the foundation. Also, military members, police members and firefighters are encouraged to register for the race at a special discounted rate.
Registration fees start at $65. Race waves begin at 9 a.m. with the "RD Elite" wave for serious mud runners who want to be the first on the course. There will also be a "Personal Charity Wave" for groups and individuals who want to support a charity. For more information on the race including event registration, corporate event packages, and group rates, you can visit http://www.runningdirty.com.
About Running Dirty
Running Dirty is a new series of Mud Runs debuting in the summer and fall of 2013. Running Dirty was founded in 2013 by The EPIC brands, a leading national event producer that hosts 60+ events annually. The goal at Running Dirty is to develop a superior obstacle based mud run that pushes participants to their athletic limits. To learn more, visit http://www.runningdirty.com.