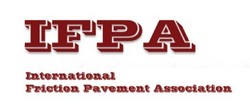 Brooksville, FL (PRWEB) March 4, 2010
The International Friction Pavement Association (IFPA), an international agency created to develop and standardize friction pavement evaluations and techniques, has announced that Rick Marinelli of the Federal Aviation Administration is the recipient of the 2010 IFPA Lifetime Achievement in Research and Science Award.
The award honors an individual who has made significant and fundamental contributions to pavement friction research, either through a single scientific discovery or a body of work. These contributions, whether in research, leadership, or mentorship, are recognized for their lasting impact on the scientific field and winners are selected based on their lifetime commitment to the development and improvement of friction technology. Mr. Marinelli is being acknowledged for his lifetime of work devoted to keeping airports safe across America.
Rick Marinelli joined the FAA Office of Airport Safety and Standards as a senior civil engineer in 1992. He now serves as the manager of the Airport Engineering Division and is responsible for programs relating to runway and taxiway geometry, airport airspace analysis, airport winter operations, design standards for airport facilities and equipment, airport pavements, airport lighting and electrical systems, and airport safety data.
Prior to serving in FAA Headquarters, Mr. Marinelli worked as a staff engineer at Washington Dulles International Airport and as the Technical Program Manager for Runway Surface Technology Research and Development at the FAA's William J. Hughes Technical Center, where he conducted studies of pavement friction testing.
The 2010 IFPA Lifetime Achievement in Research and Science Award will be presented in Tampa, Florida (USA) at IFPA's 2010 Runway Friction Certification Workshop, April 12-14, 2010. For more details visit http://www.intlfpa.org or call (813) 471-7026.
###