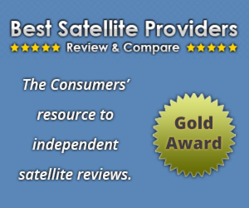 Compare rural Internet service providers online at BestSatelliteProviders.com.
Seattle, WA (PRWEB) May 24, 2013
BestSatelliteProviders.com the online satellite TV and Internet reviews site has helped thousands of consumers compare the features and services offered by leading satellite providers. The online reviews site recently released the rankings of the best rural Internet service providers and are available for viewing on their website.
BestSatelliteProviders.com – Rural Internet Reviews
According to Adam Matthews, the spokesperson for BestSatelliteProviders.com, "When consumers were given the opportunity to choose their Internet service provider in rural areas, the majority of them selected a DSL provider over satellite. Satellite is an excellent option if cable or DSL services are not available, but of the consumers interviewed they preferred a DSL provider like CenturyLink. CenturyLink does not have a monthly cap on bandwidth as satellite does."
The winner of the best rural Internet service provider is CenturyLink. CenturyLink has affordable monthly plans and speeds up to 7Mbps with unlimited download. CenturyLink has been voted the number one alternative to satellite Internet by BestSatelliteProviders.com.
The leading satellite Internet service provider is HughesNet who has been servicing their customer for over 30 years. HughesNet offers generous download speeds and monthly bandwidth capacity. HughesNet customers are provided access to their 24x7 technical support.
Rural consumers who are in the market for fast Internet services now have an independent reviews site that compares the features and services of the leading rural Internet service providers.
About BestSatelliteProviders.com
BestSatelliteProviders.com is the leading satellite TV and Internet reviews site that is focused on delivering satellite shoppers with the latest information and facts on satellite Internet packages and satellite Internet deals. BestSatelliteProviders.com is also focused on publishing reviews of satellite TV providers and services. Each satellite TV and Internet company is reviewed in detail and compared in an easy to read side-by-side comparison.