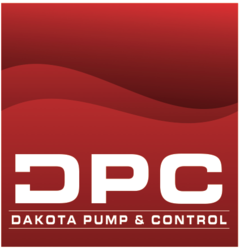 I look forward to working with the DPC team to help the company expand their presence in Minnesota and western Wisconsin by working with customers to obtain solutions that are right for them from an engineering, performance and maintenance standpoint."
Watertown, SD (PRWEB) May 14, 2012
Dakota Pump & Control(DPC), a leader in water and wastewater pumps, controls and liquid storage for industrial, municipal, water contractor and utility customers, today announced the appointment of Darin Feist to the position of Sales Engineer for the Minnesota and western Wisconsin region. The move is consistent with the ongoing growth of DPC sales and service in the upper Midwest, and is a key part of the ongoing commitment to provide customers answers to their questions by having a qualified staff to serve their needs, delivering on the DPC 24/7/365 Assurance Guarantee.
"Our team has built DPC around partnership with our customers," said Angelo Polsinelli, General Manager for Dakota Pump & Control. "The appointment of Darin Feist shows our ongoing commitment to customers. Darin is well known and highly respected in the water and wastewater community. Thanks to his background designing water and wastewater systems as a consulting engineer and seeing those projects to fruition as a project engineer, he understands all aspects of serving the community."
Feist brings over 20 years of water and wastewater design experience to the organization, having held positions as a consulting engineer and project engineer focusing on capital project equipment sales in South Dakota and Minnesota. Feist is a licensed Project Engineer in the State of Minnesota, and holds a Master's Degree in Environmental Engineering from South Dakota State University.
"While working on projects in South Dakota over the past 20 years, I have always been impressed with DPC's commitment to serve their client's needs and to do things the right way. DPC's reputation among consulting engineers is outstanding," said Feist. "I look forward to working with the DPC team to help the company expand their presence in Minnesota and western Wisconsin by working with customers to obtain solutions that are right for them from an engineering, performance and maintenance standpoint."
Dakota Pump & Control provides sales, engineering and field support of water and wastewater pumps, controls and liquid storage systems. The company's line includes products from ABS, Boerger, Pioneer Pump, Goulds, Tank Connection, OCV, IDT and FloodSax. Since its founding in 1965, DPC has continuously found new ways to serve its customers, establishing the DPC 24/7/365 Assurance Guarantee to provide assistance when and where it is needed most.
About Dakota Pump & Control
For more than 45 years, Dakota Pump & Control, (DPC) has been serving the Midwest's water and wastewater communities with a wide selection of equipment and attentive customer support. In that time, we have kept municipality, utility, and industrial operations flowing. Whether you are in the middle of an emergency or on the ground floor of a new project, our experienced staff is ready and willing to help. With offices and service centers in Watertown, SD, Dundas, MN and Grand Rapids, MN, we are well positioned to be there when you need us.
For more information on how DPC provides "Pumps, Controls & Partnership" visit http://www.dpc.us.com.
###