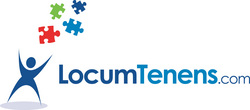 Alpharetta, Ga. (Vocus) June 13, 2008
Imagine you are the physician recruiting department for a 100-bed hospital in a North Dakota town of roughly 16,000 people. For some months now you've been trying to recruit a general surgeon to support your facility's existing surgeon; he has made it known that he plans to retire within the next two years.
Wouldn't it be wonderful if you could access a free online resource for recruiting tips, articles, physician survey results and other background information about physician recruiting in rural America?
Or envision yourself as a big-city physician who's thinking about wide open space and a slower pace, but you're unsure whether or where to start your search. Wouldn't you appreciate the chance to read about rural medicine from the physician's perspective?
Well, wish no more. In the last few months physician recruiting firm LocumTenens.com has established and populated the Rural Recruiting Resource Center (RRRC), designed just for Internet-savvy researchers like you. (To visit the RRRC, go to http://www.locumtenens.com/RRRC.) The center highlights information from both the agency and other sources.
Inspired by the firm's recently released white paper on practicing rural medicine, the RRRC presents the "pros" and "cons" of rural health care as viewed by physicians, physician recruiters and rural health experts. The white paper highlights a late-2007 physician survey to which almost 2,000 U.S. physicians responded. Both the survey results and the LocumTenens.com white paper offer insight into the physician recruiting challenge for rural communities. (For an overview of the survey data, please visit http://www.locumtenens.com/whitepaper08.)
Founded in 1995, LocumTenens.com is a full-service physician recruiting firm specializing in filling anesthesiology jobs, cardiology jobs, psychiatry jobs, radiology jobs, surgery jobs and CRNA jobs for U.S. hospitals, medical groups and community health centers. LocumTenens.com is part of the Jackson Healthcare family of companies. To learn more, visit http://www.locumtenens.com/welcome.
# # #