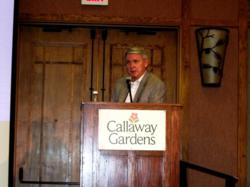 job requirements of tomorrow will not resemble the CEO duties of today.
Georgia (PRWEB) July 27, 2011
HomeTown Health, LLC is now in its 5th year of an Executive Leadership program designed to improve management and leadership development within healthcare organizations and hospitals in Georgia. According to research conducted in January of last year, twenty-two of approximately 65 rural hospitals in Georgia experienced turned over during an eleven month period. The reasons for the turnover were, external financial and reimbursement impacts beyond local control, e.g. payer mix and unemployment, failure of board to define expectations of CEO, very poor hospital financial performance, poor communications by CEO to explain hospital operations, local board not understanding the competitive compensation requirements for CEOs, etc. According to Jimmy Lewis, CEO of HomeTown Health, job requirements of tomorrow will not resemble the CEO duties of today. Reimbursement complexity will soar; physician recruitment will become much more difficult as rural hospital compete with FQHC's and technology of newer larger hospitals. Technology understanding for EHR's, ACO's, and HIE's will require a much more educated and savvy CEO than ever before. This scenario will only get worse as more CEOs retire or are terminated. Lewis notes that after a chief executive officer leaves, it's difficult for rural hospitals to find a qualified replacement. Unlike large hospitals in urban areas, rural facilities often do not have a ready backup candidate, and it can take several months to hire a new leader. For this reason HomeTown Health continues to grow its leadership program as means to develop and maintain strong leadership in the GA rural healthcare realm.
The Executive Leadership Program is IACET (International Association for Continuing Education) accredited and carries with it 50 credit hours or 5 CEUs. It begins each February with CEO Day at the Capitol and then moves to a private dinner with an evening of great food and a challenging message. Other key sessions include a two day cost report training session at Draffin & Tucker, a two day session at Lake Oconee on personal and executive development, communication with your board and crisis management, participation in clinical and financial workshops throughout the year as well as training at both the HTH spring and fall conferences. All of the leadership sessions are equally important and all the participants immediately see the validity of the program when the first session begins in February.
The program begins each year with an important CEO Day at the state capitol. It includes meeting with legislators, watching the proceedings in the chambers, and working the lobby lines. Jimmy Lewis, HomeTown Health CEO states, "This is a significant event because it provides you access to legislators directly on critical issues and it provides transparency and accountability to CEOs for the representation that HomeTown gives to you." This year there were 35 attendees from 20 hospitals that were able to engage legislators directly with their issues and questions. "Attendees every year go away with a sense of awe at how the lawmaking process works. They also are impressed with the appreciation that legislators express for having them come to visit them at the capitol", Jimmy Lewis.
http://www.youtube.com/user/HomeTownHealthOnline#p/u/6/R2qZsarBqE4
The 2011 Leadership Program Participants include: Jeff Dunn, CEO at North Georgia, Monica Arrendale, Director of Administration for Chestatee Regional Medical Center, Joe Tallent, Director of Rehab Therapy and Outreach for Effingham County Hospital, Jennifer Meeler, Patient Financial Services Director at Berrien County Hospital, Adam Howard, Asst. Patient Financial Services Director at Evans Memorial Hospital, Becky Smith, RN and Respiratory Therapy Services Director at Dodge Hospital, Greg Thomas, Director of Events and Management Services for HomeTown Health and Chris Scarborough, Director of Finance for HomeTown Health.
For More information Contact:
Kathy Whitmire,
Managing Director, HomeTown Health
kfw(at)windstream(dot)net
706-491-3493
###